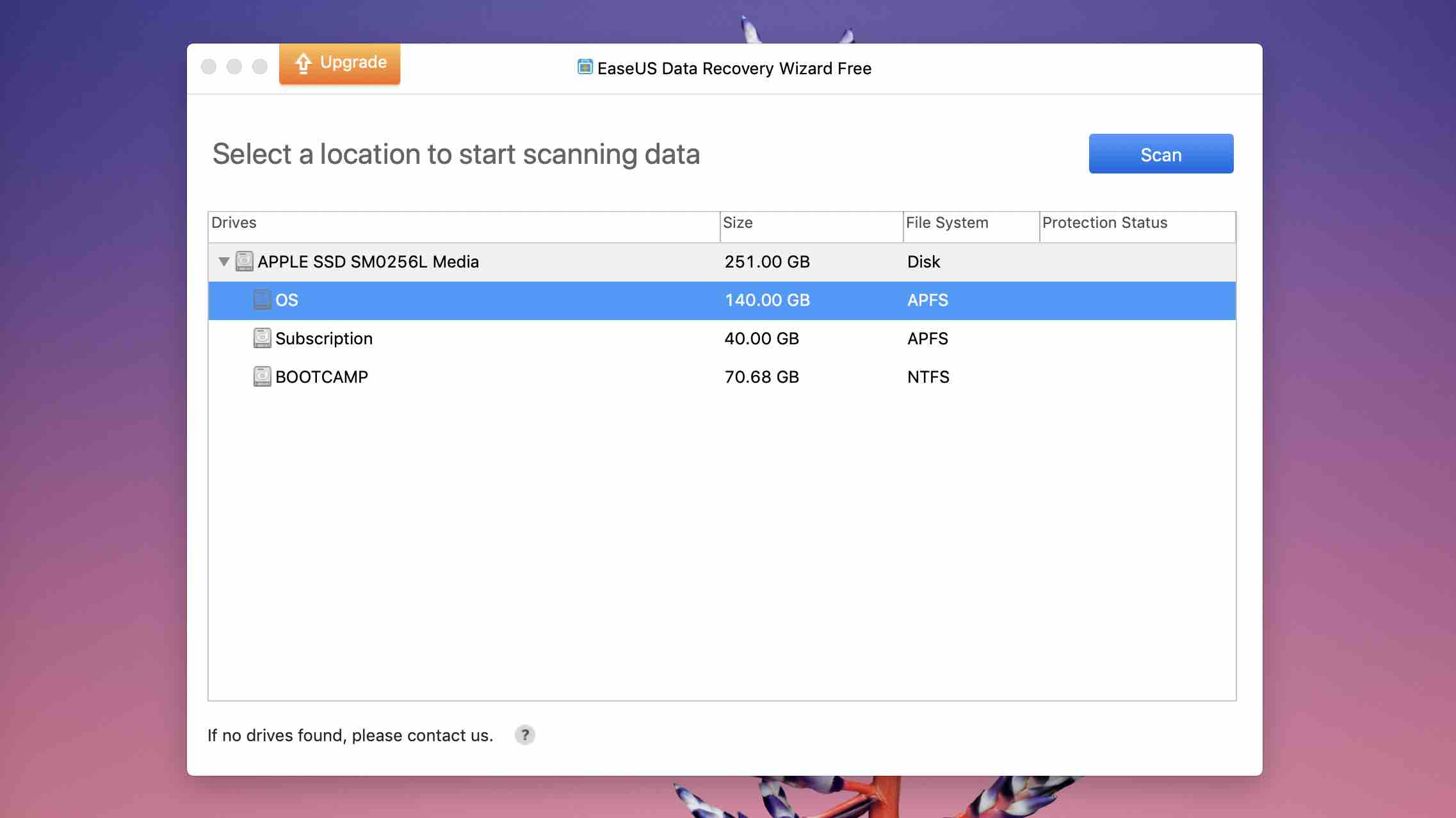 EaseUS Mac Data Recovery Wizard is a data recovery software. It uses Wizard Software to guide users on how to recover deleted files/lost partitions. It exists in both free, and premium version.
The significant difference between the free, and premium version is that for the premium version, you aren't limited to the amount of data you can recover. The free version, on the other hand, limits your data recovery to 50MBs. If you invite your friends though, the recovery limit is increased up to 2GB.
This mac data recovery was developed by EaseUS and first released on 1st October 2005. It runs on MacOs operating system, and available in 20 languages ten being different languages for the MacOs version.
[no_toc]
EaseUS Mac Data Recovery Wizard
PROS:
Unlimited file recovery limit. The pro version of this software allows you to recover lost data of unlimited storage limit.
It supports all file types. You can use it to recover deleted files in any format.
It helps you recover lost data from external drives.
Has a beautiful user interface, and very easy to understand, and use.
It gives you a bootable media to start your computer when it fails to start.
It can also help you recover lost partitions. It also allows you to recover files for partitions which your computer can no longer recognize.
CONS:
Costly. The premium version can be a bit expensive if you have a small budget.
How EaseUS Mac Data Recovery Wizard Works
Now, when you lose files, and documents, etc. on your computer, the files' data references also gets cleared up from its directory structure. The remaining space is sapped up or gets overwritten with other file information or computer files. Usually, in such cases, the drive is still functional.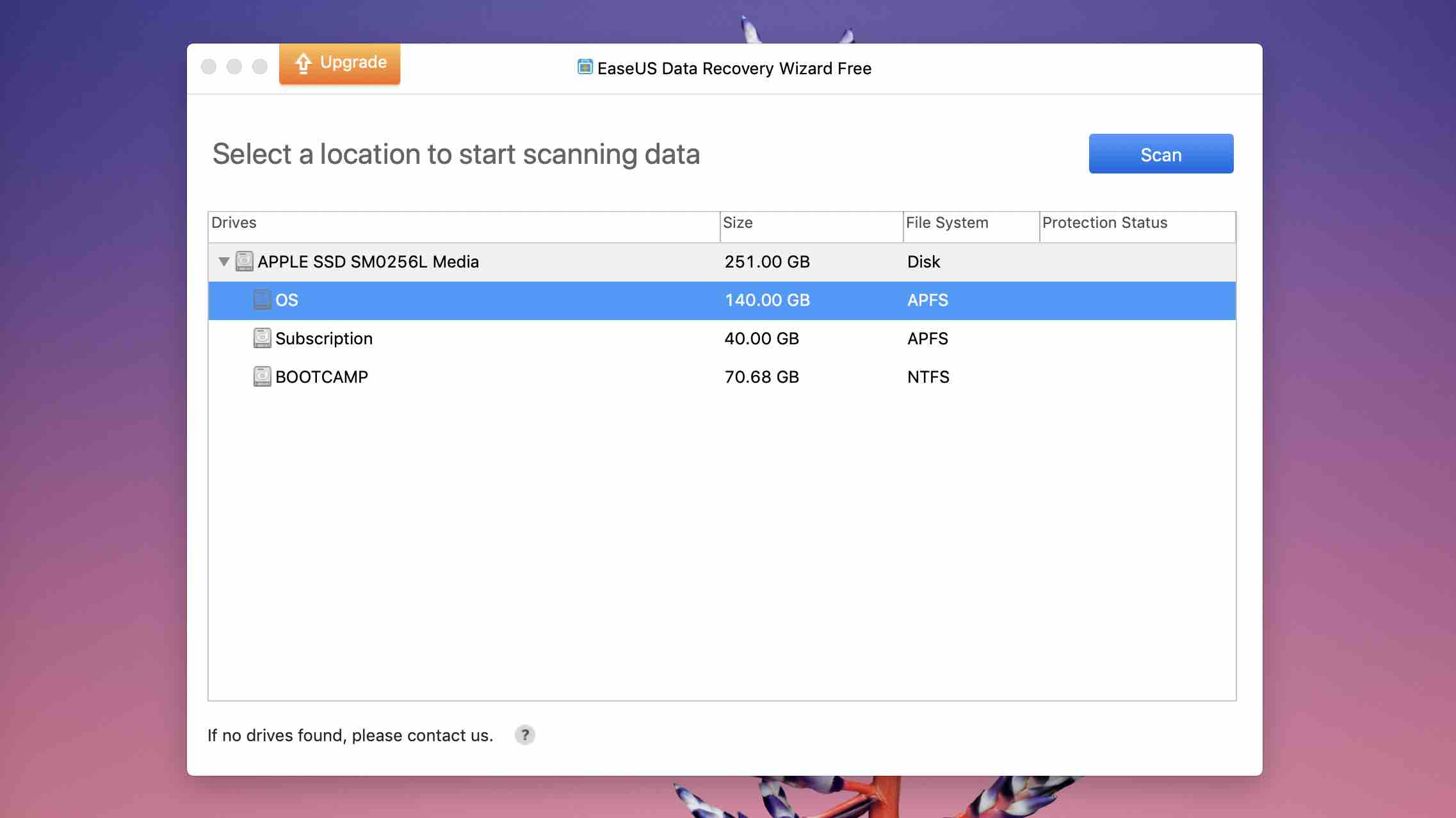 The deleted data are therefore stored in patches in the physical drive. Unless the drive is overwritten, these data can still be recovered. Now, EaseUS recovers such deleted data by running two successive scans on the disc.
In the first scan, EaseUS Data Recovery Wizard will run a search in the file directory. It's in this search that the software will find all the deleted files or files emptied from the recycle bin. The file information of the lost data is still intact in such cases.
In the second scan, EaseUS Data Recovery Wizard scans each partition individually so that it can recreate deleted files in the data field. This takes an extended amount of time, and it loses the parent folder structures and file names. Once the software gets the lost files, it allows you to filter them, and look up for individual files.
It also allows you to review the discovered files before you can recover them. If your OS can't start, it provides you with a bootable media to help the computer start.
Types Of File EaseUS Data Recovery Wizard Can Help You Recover
This software is developed to recover a wide range of lost/deleted files options. It can discover, and recover;
Files from formatted disks. If you accidentally formatted a drive, you only cleared the information on the address tables but not in the disks. This way it's easy for EaseUS Data Recovery Wizard to recover files lost after formatting the drives.
Lost partitions. If your device's system cannot recognize a partition anymore, or the partition gets lost, EaseUS can still help you recover it.
RAW partition. EaseUS can also help you recover hard drives or if its partition becomes RAW.
Deleted data. The mac data recovery will also help you recover documents, pictures or images which you delete accidentally.
Recycle bin emptied files. When scanning for lost data, EaseUS allows you to filter out the scanning results so you can recover data lost after you emptied the recycle bin.
Virus/malware attack. Recover files lost due to a virus/malware attack on your computer with the help of EaseUS Data Recovery Wizard.
Corrupted hard drive files. A malware attack could make your hard drive inaccessible. No worries though with EaseUS software because it also provides you with options of recovering such data.
OS crash recovery. EaseUS has a downloadable WinPE bootable media which can help you start the device to recover the lost data.
Conclusion
The premium version of EaseUS can be a bit high for a starter. The features it provides are however excellent and ideally worth the price.