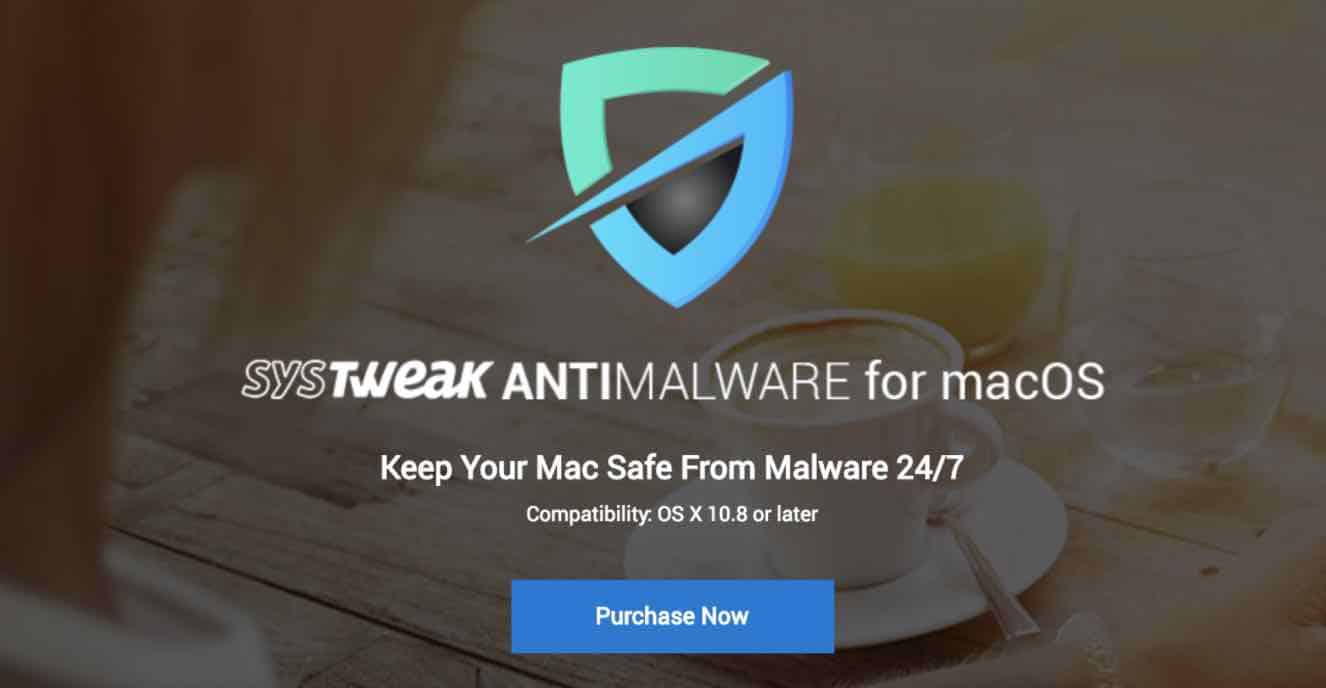 It is always being a topic for arguments for Mac users that they should have an antivirus or not. While concluding all such arguments we can say that of course we need an antivirus for Mac. Because of emerging cybercrimes No Device can be considered as untouched from Malware and there is no reason which can repulse hackers to stay away from Mac users.
Mac and Macbooks are comparatively more expensive then Windows computers and laptops and this makes Malware developers understand that a Mac user can pay more ransom amount than a Windows computer users. So, if you are a Mac user than do not take a chance with the security of your Mac.
To give you the rock-solid security on your Mac Systweak has introduced Systweak Anti-Malware for Mac. Let us find out how this application works and how you can be safe by using this application.
1. You can download and install Systweak Anti-Malware by clicking on the given link.

2. Once you are done with the download and installation you will see the Home screen of the product on which you can see different tabs.
3. You can start the scan by clicking on Start Scan button. You can choose from the deep scan and quick scan. Deep scan is recommended if you are scanning your Mac for the first time.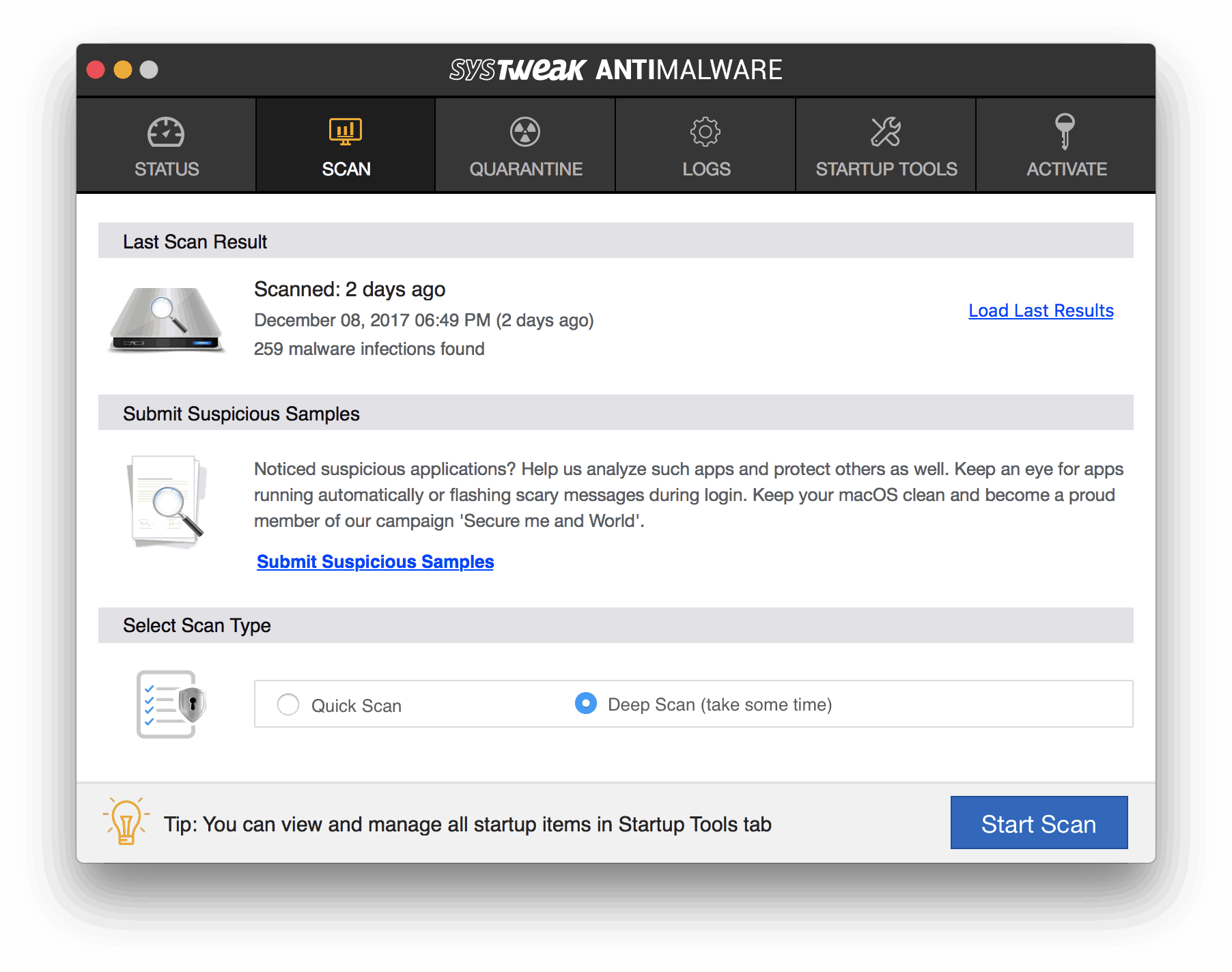 4. Once the scan is in the progress you can see the status by clicking on Status button.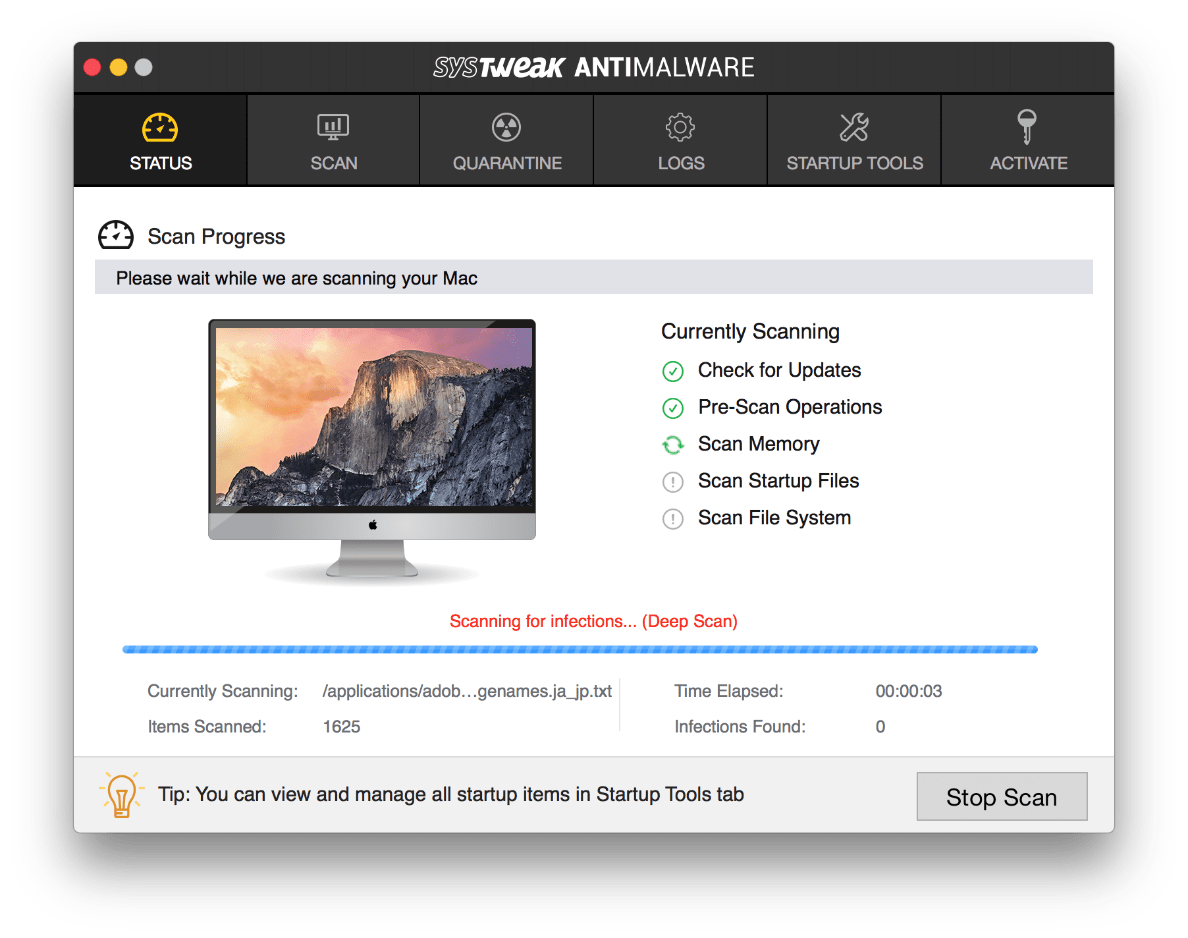 5. Once you are done with the scan you can see scan results on Scan tab. Here you will find total number of infections in specific areas. You can view the details of infections by clicking "View Details" button given in front of number of infections.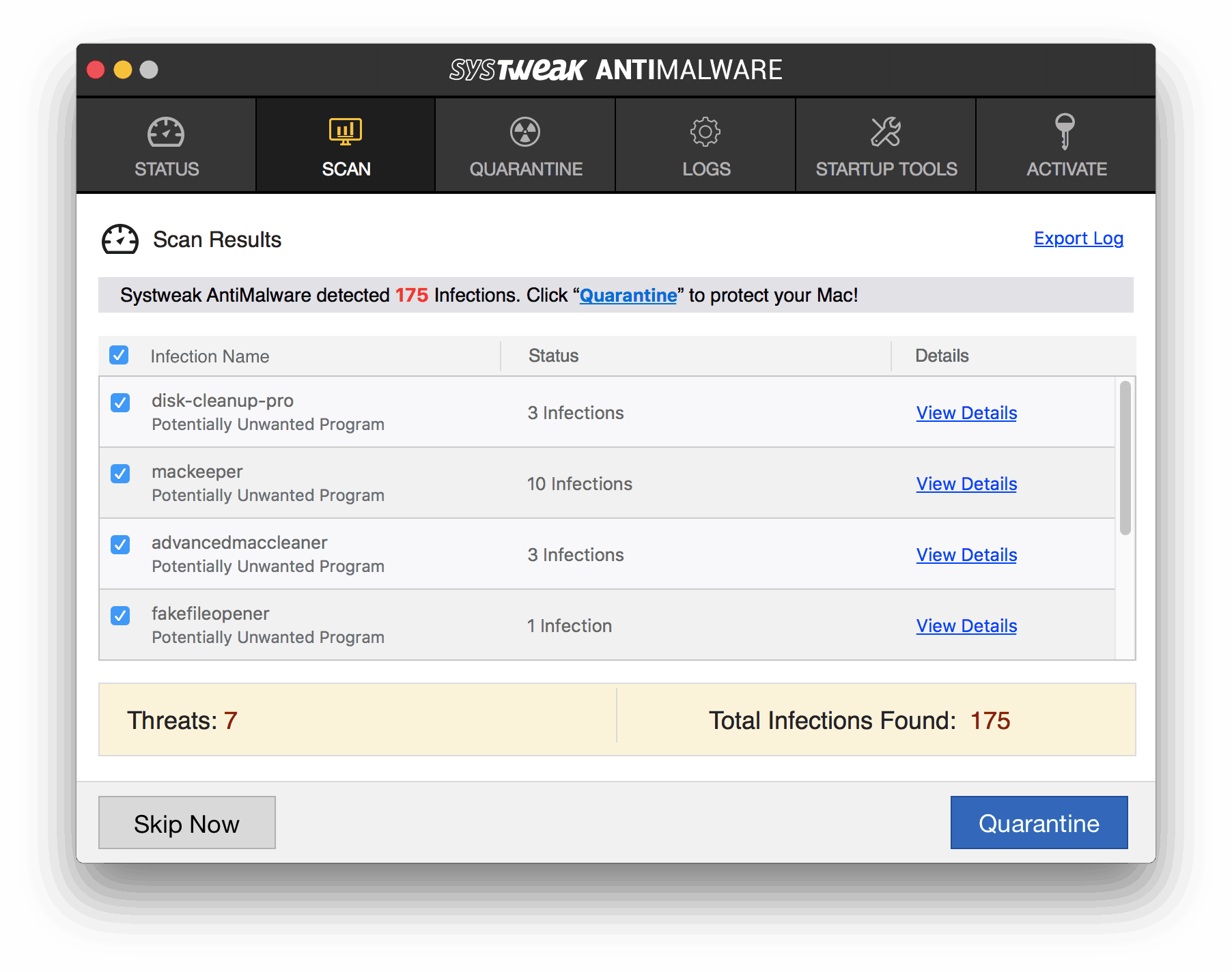 6. You can skip the threats or you can quarantine them all.
7. If you will choose to quarantine these malwares then you can permanently delete them or can restore them by going to Quarantine tab.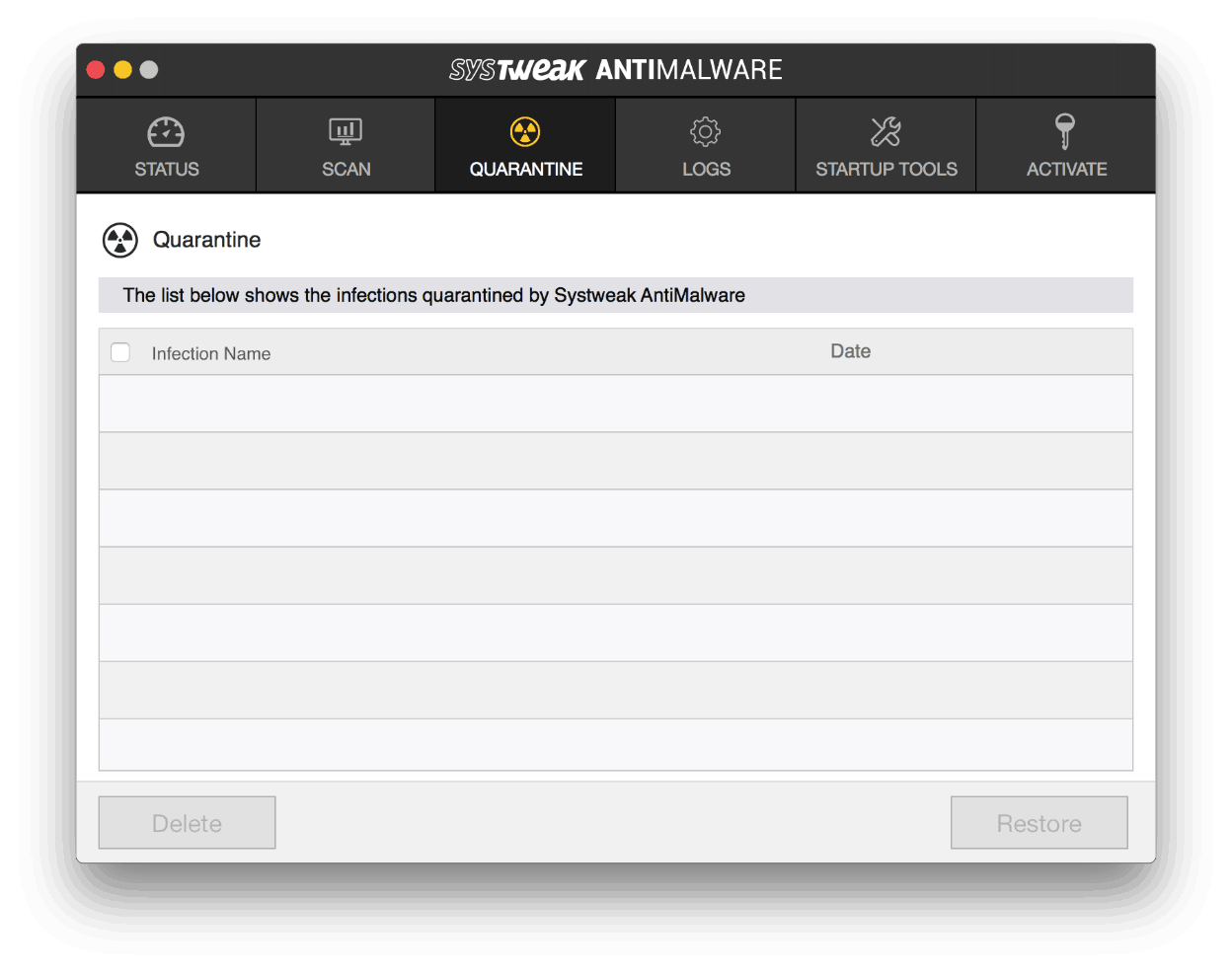 8. On the startup tab of the application you can choose what all you want to include or exclude from the scan. For example, you can include Startup and login, browser and Desktop, Schedule jobs, Kernel and other modules. Under these categories there are sub categories which allows you to choose further that what you want to include or exclude from the scan.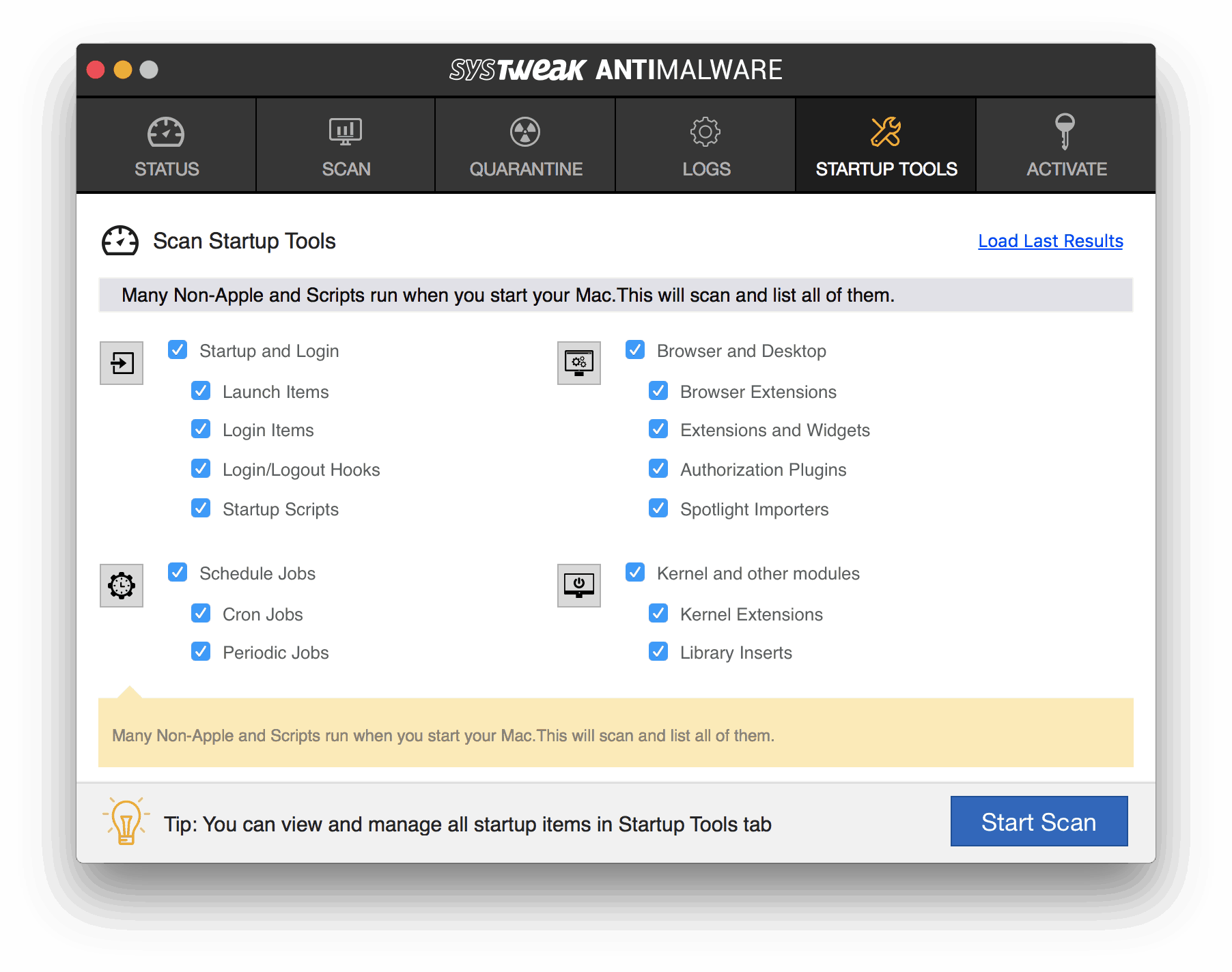 9. Anytime if you wish to check if your product is up to date or not then you can do the same by going to Status tab. It will show you if your data base is up to date or not. You will also find last scan date and time. You will see the number of infections found on your computer and can clean them by just one click.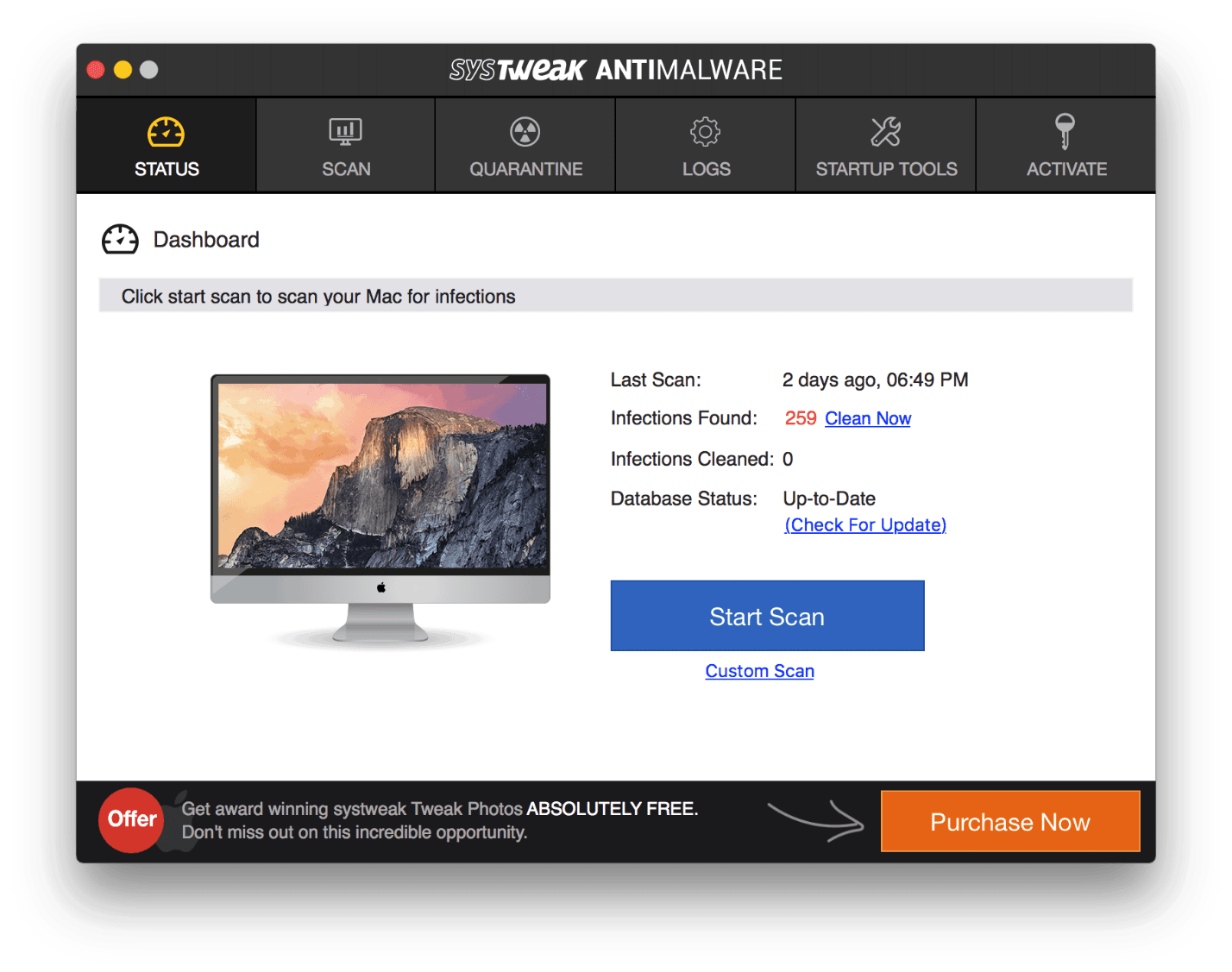 Apart from this product is having many other features such as you can schedule and automatic scan. By doing this your Mac will be automatically scanned your will stay protected from all the threats.

Conclusion
This is how Systweak Anti malware can help you to protect your Mac from Malwares. Developers of this application keep releasing updates to keep you protected from the threats of the real time. With this security software you can boldly surf over the internet and can use external drives on your Mac.