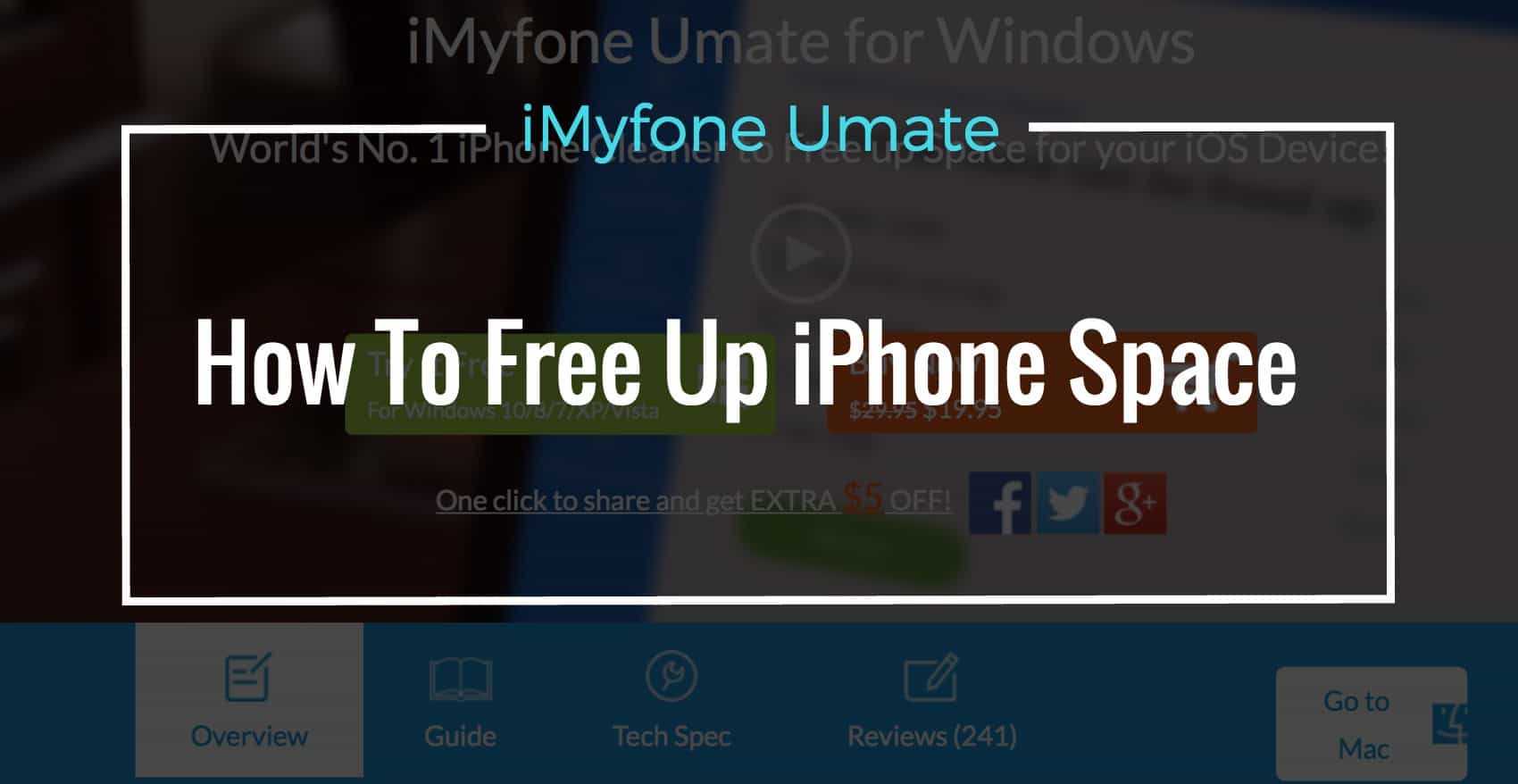 Not enough space to have more video, photos or Apps on your iPhone? Instead of keeping deleting files on your iPhone or setting iPhone manually, you can use an iPhone cleaner, iMyfone Umate, to help you out by doing everything automatically. It is a handy program to reclaim massive storage by cleaning junk and temporary files, compressing photos, selectively deleting large files and managing Apps.
iMyfone Umate is compatible with both Windows & Mac. Run the software after installing it on your PC or Mac, and then connect your iPhone to your computer through a USB cable. The software will begin to analysis your iPhone storage and tells you what is eating up your space, and tells how to optimize and free up your iPhone space.
iMyfone Umate Review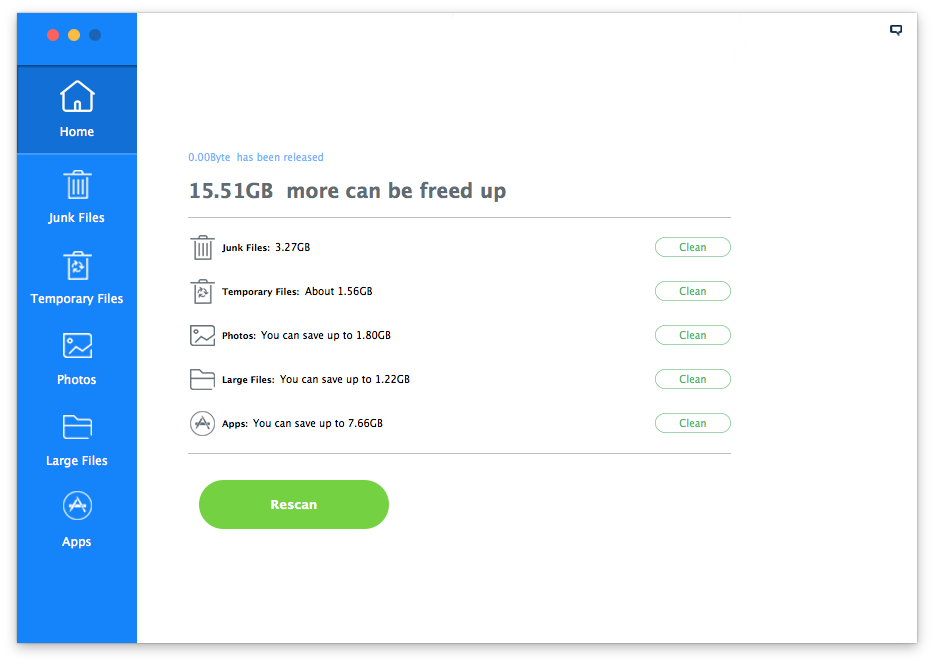 Clean Junk Files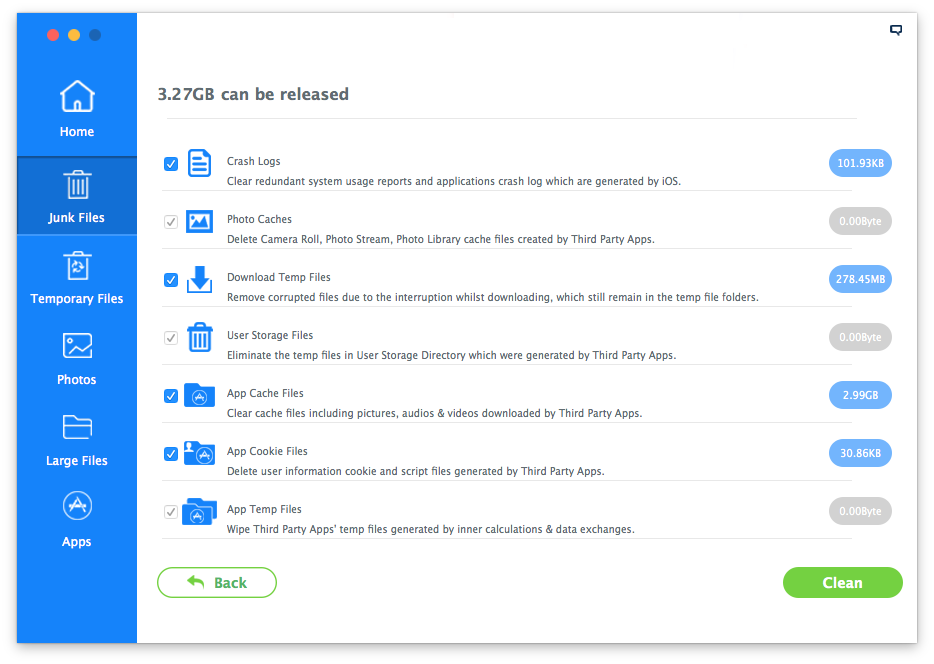 The software can remove crashed files, temporary files, and user storage files. Moreover, it helps delete camera roll, photo stream, and photo library cache. From my test, the software reclaims 3.27GB space for my iPhone only by cleaning the junk files.
Clear Temporary Files
It takes me about 15 minutes to finish clearing temporary files, while 1.56GB saved! Time is much worthy.
Have you heard of the solution to free up iPhone storage by importing a movie into your iPhone? The theory of clearing temporary files by the software is similar like that. The software saves your iPhone space by copying a large file into your iPhone to wipe off those unnecessary files.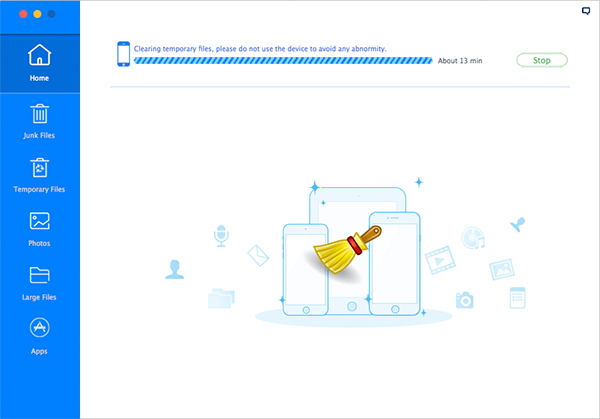 Compress photos to reclaim 75% Photo's Space
If you have many photos on my iPhone, you will like this function a lot, as photos taken up huge space of my iPhone. The software firstly will back up my original photos on a computer and then compress photos without quality loss to help save massive space. Moreover, you can select to delete unwanted photos to get more space.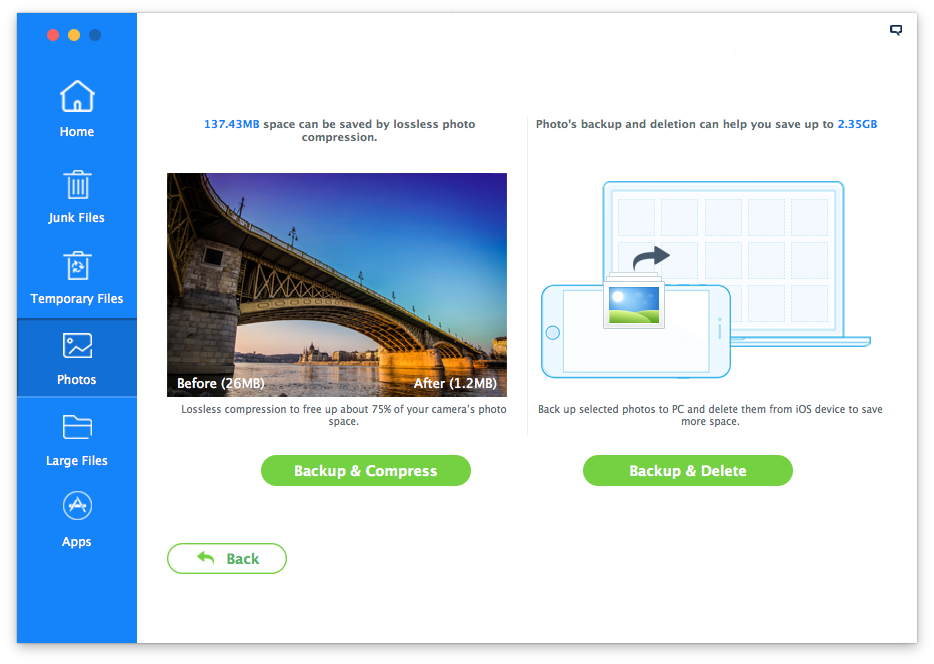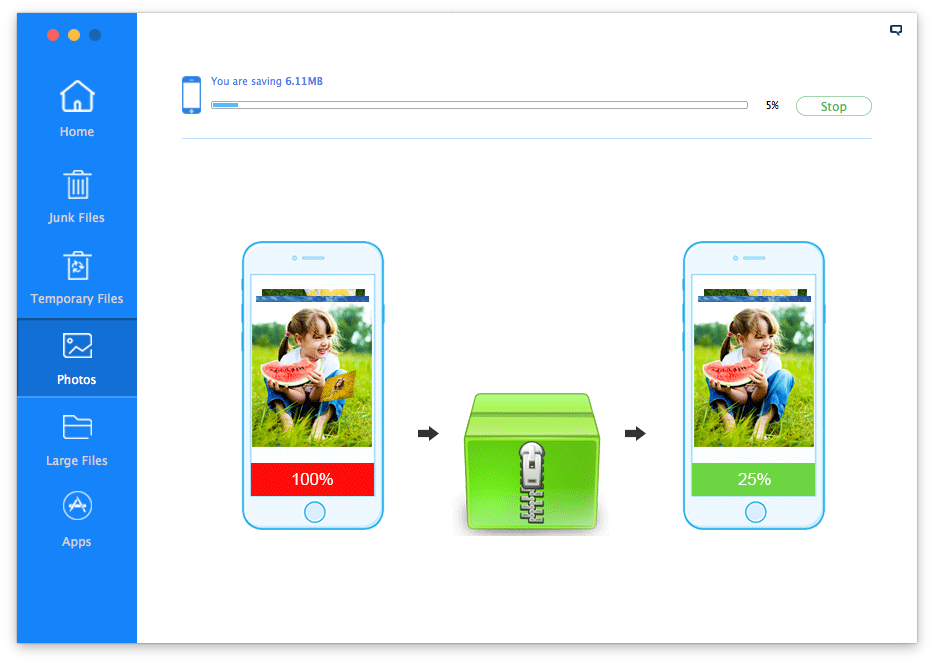 Selectively delete large files
You may shoot videos or download fancy videos on your iPhone. Instead of going through all the files on your iPhone for deletion, you can use iMyfone Umate to do the thing. The software can help you detect all the files larger than 5GB, and then you can decide which one to remove based on your preference.
Remove Unnecessary Apps
Sometimes you may install a lot of Apps on your iPhone for your daily sociality and entertainment. I guess there must be plenty of Apps are not often used. It's time to manage those Apps to get more space for your iPhone. iMyfone Umate can rank all the Apps according to the storage each App takes up. You can one click to delete those you are rarely used.
Conclusion
iMyfone Umate is the best tool to clean your iPhone for daily use, which has been recommended by many famous sites, like MakeUseof, MacWorld UK, Lifehack, etc. It functions well to clean iPhone to reclaim huge space. Recently the software sells at $19.95 with $10 off. While if you share the software to your Facebook, Twitter or Google Plus, you can get an additional $5 off.