If you want to get your PDF file edited and don't know what will help, let's have a look at our PDFelement 7 review below! My job as a white-collar worker requires me to deal with a lot of digital documents, many of which are in PDF.
I mean, don't get me wrong, PDF is easily my favorite format. It is compact, easy-to-use, and affordable. But there are times when I need to make certain adjustments in a PDF file. And that is a real challenge.
I had been struggling for a while with editing PDF files until I bumped into PDFelement. Let me tell you, it is truly a life-saver. PDFelement 7 is not a perfect product – of course – but it has given me access to modify any PDF files without much difficulty. If you want to know more about this product, keep scrolling down to read my comprehensive PDFelement.
Things to Consider Before Getting a Pdfelement 7
PDFelement 7 helps users to edit, convert, and optimize documents in PDF format. Hence, it is a reasonable choice for you if your job is to deal with tons of PDF files on a regular basis.
Also, if you run a business, or have professional teams working together, you can try out PDFelement 7 Business and Pro Team. These two versions provide a safer and more efficient approach to keep track of any working progress.
However, if you only want to make quick changes to a small number of PDF files, PDFelement 7 can be out of your reach. Instead, you should opt for a more economical option like smallpdf.com or pdf2go.com.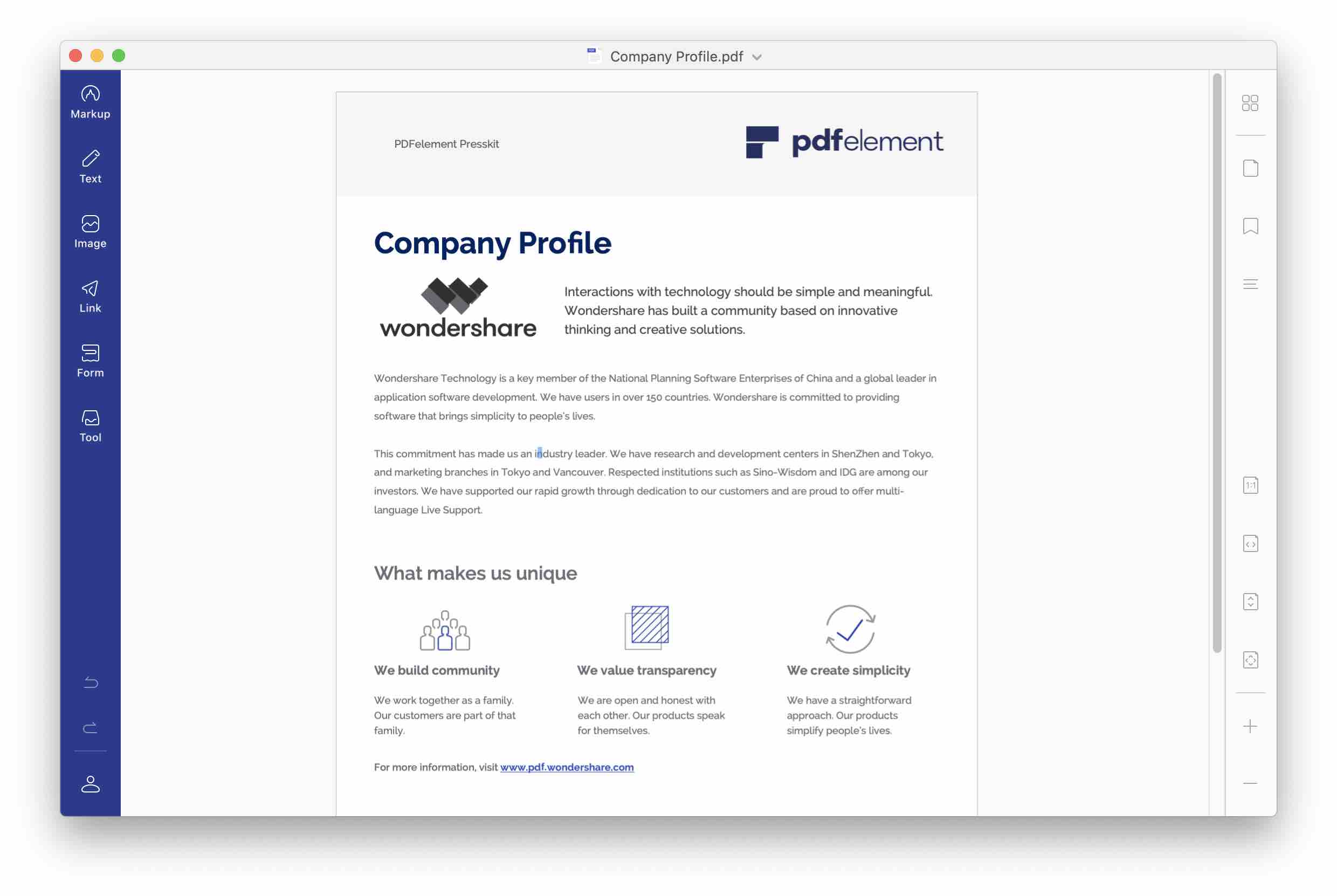 Below are a few notes to take before you decide upon getting a PDFelement.
Price. PDFelement  is a paid application, so you should consider whether your budget can afford it.
Different versions. PDFelement  has 4 versions, designed for individual use and team use. Each category comes with a standard and a pro form to suit a wide variety of needs. Anyone who wishes to set up PDFelement  for more than 20 users must contact the manufacturers for further assistance.
Interface and usage. While PDFelement is a simplified app for PDF editing, it still features a rather confusing interface. And by confusing, I mean it comes with a lot of tools placed around. Thus, you should make sure you know how to use PDFelement .
back to menu ↑
What Is a PDFElement 7?
Alright, if you have looked through my notes and decided that PDFelement is for you, then great! Let's learn a bit more about it.
PDFelement 7 is an app designed and developed by Wondershare. Its main function is to allow users to edit, create, convert, comment, annotate, fill out, and merge PDF files. A PDFelement Pro even enables users to blur confidential data, extract certain parts, or manage different channels through its Wondershare ID.
Compared to PDFelement 6, it is fair to say there are a few major changes made in PDFelement 7. I can see some adjustments concerning the tools' position on the Home screen, the beautified toolbars, and the overall more minimalist interface.
In short? Nothing much has been done. These modifications definitely help to upgrade my experience with PDFelement 7, but I'm fine without them. Still, I would highly recommend PDFelement 7 for professional workers, especially those who deal with multiple working teams. PDFelement 7 Team version allows comprehensive control over who can access, edit, and send certain PDF files, which is a great bonus.
On an individual scale, secretaries or freelance writers can purchase a PDFelement 7 Pro or Standard version to help with their work. While the price of PDFelement 7 is not cheap, I think some university students can still purchase it for their academic studies.
back to menu ↑
Wondershare PDFelement 7 Pro and Standard
| | | |
| --- | --- | --- |
| PDFelement | Pro | Standard |
| Extract data from your form fields | Yes | No |
| Supports Bates Redaction and OCR | Yes | No |
| Convert PDF's to Word, | Yes | No |
| ​Spupports to batch processing and output files optimization | Yes | No |
| Can ​form ​field ​auto-​recognition | Yes | No |
PROS:
A variety of powerful tools to deal with PDF files.
A modern and pleasant interface.
Multilingual support.
Different versions for different groups of customers.
CONS:
The price is slightly out of reach for the average customers.
Optical Character Recognition is still faulty.
The standard version is too limited compared to its pro counterpart.
back to menu ↑
A Comprehensive PDFelement 7 Review
1. Create and edit PDF files
The core principle of PDFelement 7 is to offer users an easy way to create and edit PDF files. Truth be told, PDFelement 7 has done a pretty amazing job in this particular feature.
I started out by creating a PDF file of my own. PDFelement 7 made it a piece of cake for me, instead of having to type my texts in Doc and then convert it to PDF. So I would say it's a huge bonus. Also, do not forget to check out other editing tools of PDFelement 7. I mean, let's say you want to add some more images into an existing PDF page. Cool, PDFelement will handle it for you.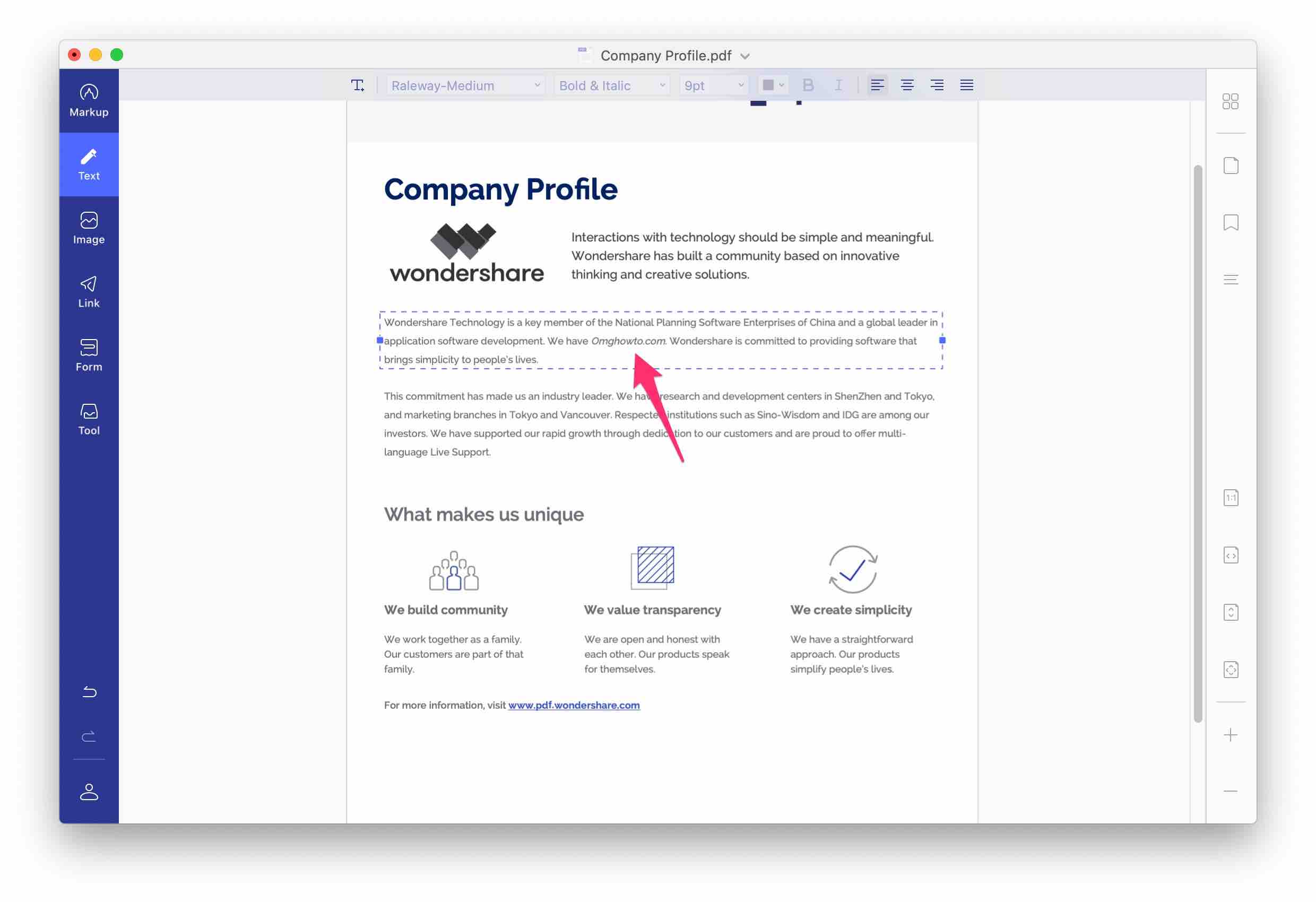 You think that's all? Well, this versatile app will surprise you even more. I tried to cut certain parts of my PDF files. It worked. Then I wanted to add my watermark. It worked. Ha!
PDFelement 7 can add and remove details in no time, which is why I speak very highly of this app. I've got to say, PDFelement 7 makes me feel like I'm working on a Doc file, not a PDF file. Of course, I am not 100% pleased with it. Despite the powerful tools offered, most of them are only available on the pro version. The standard version – if I recall correctly – only has the most frequently used (cut, delete, move,…) tools.
2. Optical Character Recognition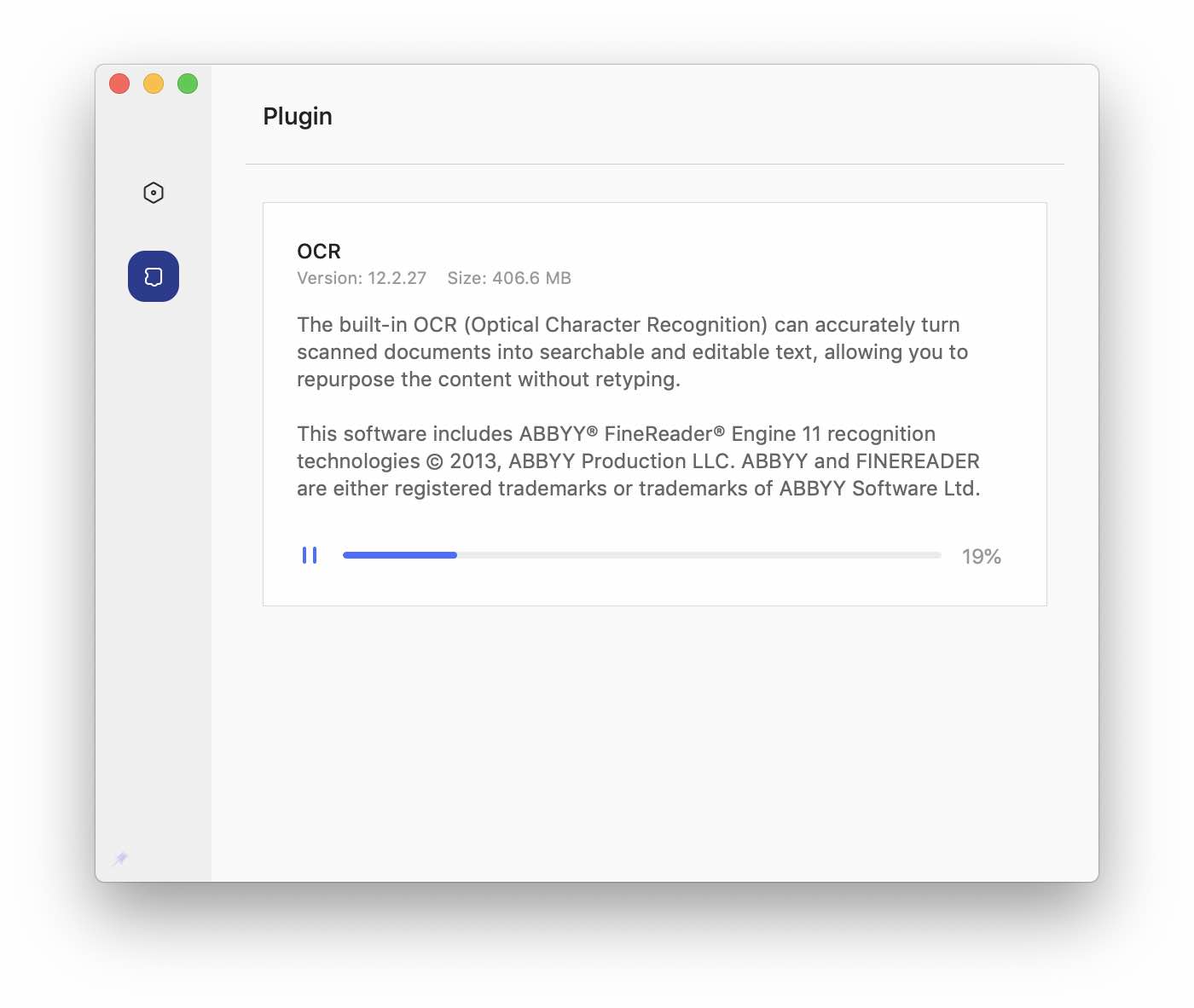 The technology used in Optical Character Recognition of PDFelement was what convinced me to purchase the pro version. I dare say that it is the most outstanding feature of the app, and it goes like this.
Have you ever been in a situation when somebody sends you a photo of a text, and ask you to work on it? Or, say, you are a student, you take a photo of your notes, and you wish to have an editable digital form?
The solution here is to make use of Optical Character Recognition (OCR). I don't really understand the mechanisms behind this technology, but it will scan through the texts and digitize them. Talking about optimizing your files, yay!
3. Convert PDF files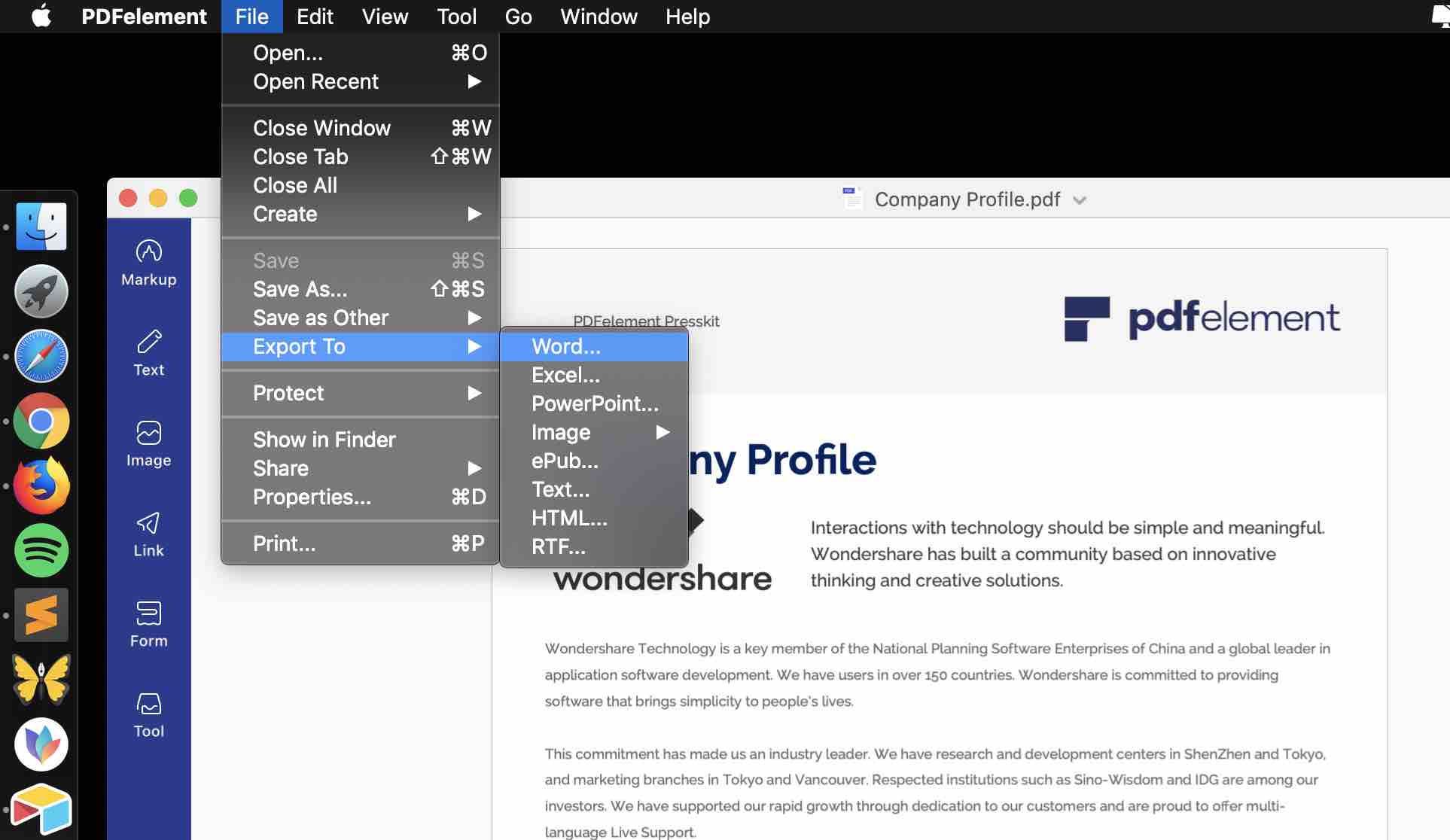 There are times when you need to convert your PDF files to other formats, and vice versa. If you can't afford PDFelement 7, you can still use a free website to handle this job.
I used to perform that trick a long time ago, but I found one irritating thing. These websites do not allow you to maintain the format of your PDF files. So once I converted them, I struggled to get back to the original fonts and sizes. Urg.
Luckily for me, PDFelement 7 allows users to convert PDF files without losing their formats. Mind you, the number of formats available for conversion is pretty impressive too. I mean, PDFelement 7 has got your back from Word to ePUB and Image (things like PNG and JPEG).
back to menu ↑
Better security for PDF files through encryption
I don't really need the encryption provided by PDFelement 7 because I only deal with trivial files. But people running a business or a working team may want to keep their files confidential, so I suppose PDFelement 7 can help a bit with that.
Why? Because there is a thing called Digital ID by Wondershare. You buy your access to PDFelement 7, and you are granted with a unique account. Once your information is registered, all PDF files made, edited and converted under your account will have your own digital signature. This prevents anyone from claiming authority on your work.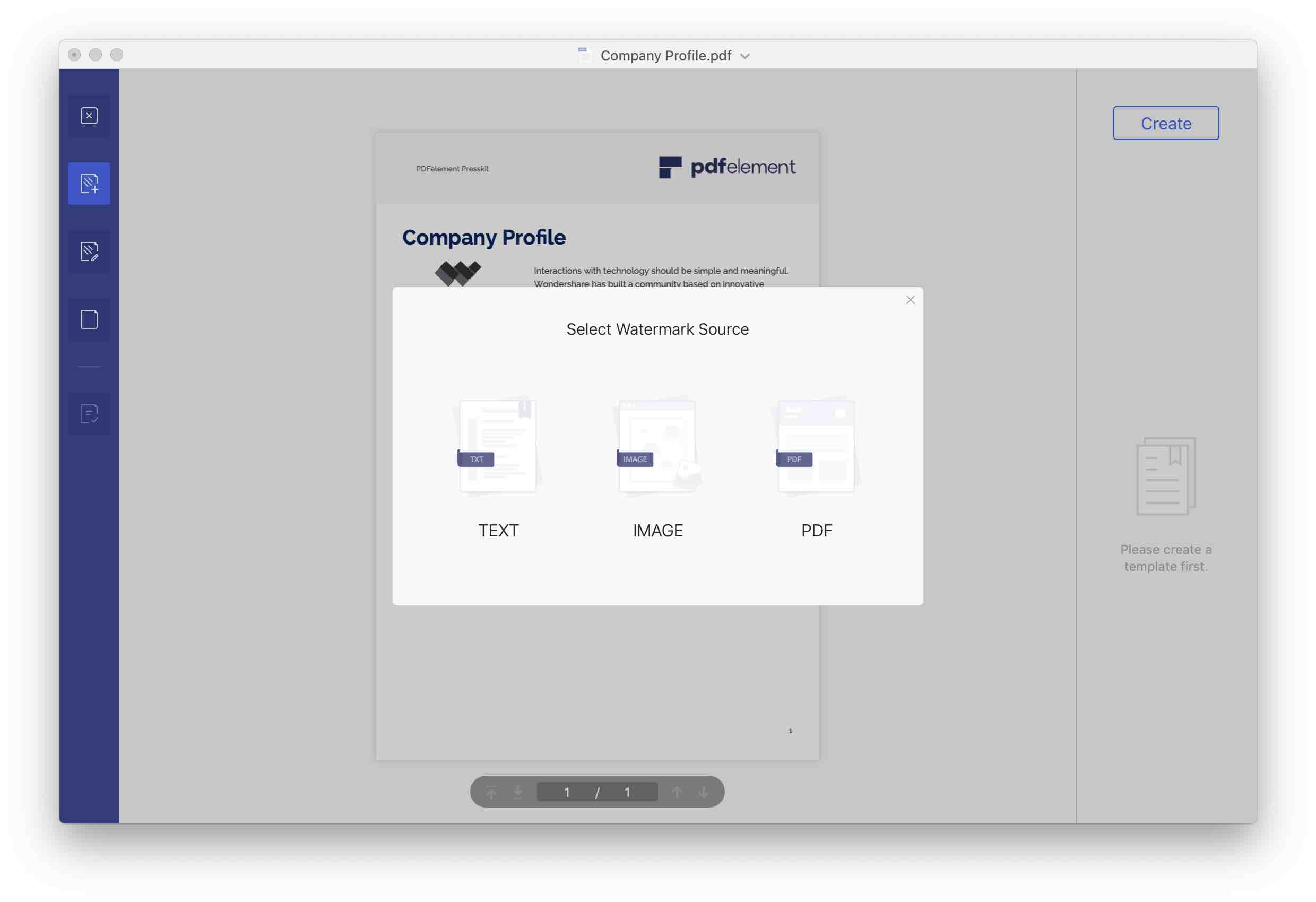 Another useful feature for better protection of your files from PDFelement 7 is text and image redaction. For example, you do not want your secretary to know all the details of an executive meeting, but you need him to work on a brief of that particular conference.
The solution here is simple enough. With the Redact tool of PDFelement 7, feel free to blur any word, image, or link that may prove to be sensitive. I sometimes apply this Redact option when I don't want others to look at my personal phone number, or my bank account. It works for me, and I bet it'll work for you.

Wondershare PDFelement 7 Pro New Year 30% OFF Deal!
The easiest way to convert, edit and annotate PDFs...
back to menu ↑
What Do Others Say about Pdfelement 7?
After my experience with PDFelement 7, I'm pretty curious as to what others think of this app. So I roamed through the Internet – especially technology forums- and guess what? I have come up with a number of positive reviews!
Wow, impressive, isn't it? PDFelement 7 is not perfect, but based on these testimonies and my own experience, I think this app will be of great help if you need to handle PDF files all day long.
back to menu ↑
What Can You Get Instead Of A Pdfelement 7?
Alright, PDFelement 7 is cool and all that. But what if – for some reasons – you can't purchase this software? Don't worry. I'll list here three alternatives for you. Instead of getting PDFelement 7, you can get things done with these apps.
Adobe Acrobat is arguably the pioneer in the field of PDF editing, which explains its higher cost compared to other PDF editing softwares.
I would say that Adobe Acrobat has some interesting features that PDFelement 7 does not (advanced mobile editing, PDF files comparison,…), and overall it is an alternative of good value. But still, you will make more out of Adobe Acrobat if you are running a team, since this app is better suited for groups' work.
Adobe Acrobat
PDFelement 7

Monthly payment and annual payment are available.
No ORC technology.
One language supported (English).
Available on 6 types of devices, from Windows to Mac and web-based.
Better suited for group use.

Lifetime payment and quote-based are available.
ORC technology.
Two languages supported (English and Dutch).
Available on 4 types of devices.
Suited for both individual and group use.
If you think Adobe Acrobat sounds like what you need, check it out now!
If you don't want to pay to edit your PDF files, I suggest you have a look at Smallpdf. It is a web-based program that allows users to perform simple editing tasks. You can split and combine pages, as well as convert PDF files to other formats.
As it only provides the most basic editing tools, Smallpdf will be an ideal choice for students, or those who don't have to work with PDF files on a daily basis.
Smallpdf
PDFelement 7

Web-based.
Only features some basic editing tools.
Free of charge.
Suited for individual use.

Offline application.
Features a wide range of editing tools.
Paid subscription.
Suited for both individual and group use.
You can see for yourself whether Smallpdf is what you need!
PDFSam is a more compact app compared to PDFelement 7, which is why it is a more economical choice for you. What I like most about this product is that you can go for the Free version if you cannot afford its Enhanced and Visual version.
Basically, PDFSam provides editing tools like splitting, merging, rotating, or extracting files. If you are willing to pay for it, PDFSam will allow you access to its Optical Character Recognition feature.
Smallpdf
PDFelement 7

Offline application.
Limited tools in Free version.
The paid subscription is more affordable.
Better suited for individual use.
ORC technology only available in the Enhanced version.

Offline application.
A wide range of editing tools.
The paid subscription is more expensive.
Suited for both individual and group use.
You can check out PDFSam website for further information!
back to menu ↑
In Conclusion
So, what do you think after reading my PDFelement 7 review? Personally speaking, I believe PDFelement 7 is the best fit if you are looking for an affordable, yet powerful PDF editing tool.
Whether you want to make certain adjustments to your PDF files, or you wish to redact sensitive information before forwarding your PDF files to others; PDFelement 7 can handle them all.
I would say that the majority of you guys will not regret buying PDFelement 7. It has fantastic ORC technology with up to 25 supported languages. It features a specialized version for business teams. And the best of all? PDFelement 7 is super easy to use!
If you want to have a look at PDFelement 7, do it now! And don't forget to tell me what you think of this app below!