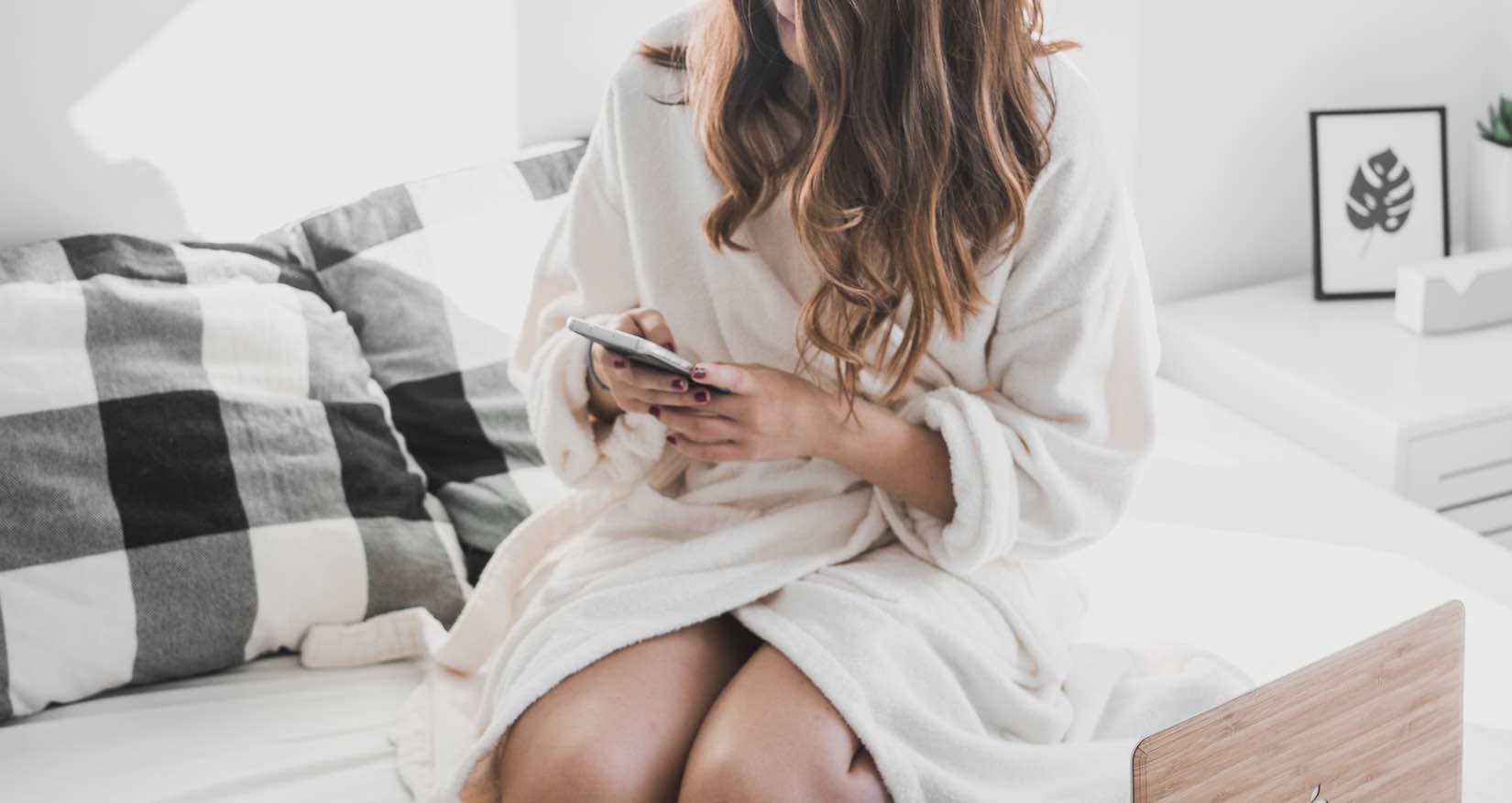 Are you completely in awe of those luxurious robes that you see supermodels wearing in television commercials? Do you miss the spa robes that you used at the resort on your last beach trip? Do you wish you could sport that level of luxe and style and enjoy that comfortable plush wrap around your body the next time you go on a spa date with your best mate? You can readily appreciate that coziness with the right bathrobe. Many women do not even consider buying a robe because they believe a pair of large towels would be enough to do the job.
However, a towel sheet is merely a sheet at the end and cannot give the coverage that a properly stitched robe can pull off. Moreover, a bathrobe will provide you with an attractive cut and silhouette that will make you feel good and confident about your body.  Buying the right robe is no rocket science and a pure awareness about a few elements will help every girl to be able to buy the right gown for herself.
Know the Fabric
The most basic element of a bathrobe which you should educate yourself on is the fabric that it is made of. Typically, you will be looking at either a pure cotton bathrobe or a mixed blend robe. The kind of material that you will pick will drive the fit, absorbency, durability and the fitting around your body. If you want to stick to cotton robes, you will have to choose from either high quality 100% cotton or low-grade cotton.
The Turkish and Egyptian cotton robes are known for their purity, softness, absorbency, and plushness and have the most royal feel to them. However, pure cotton robes are highly prone to shrinkage, and moreover, they will cost you a fortune. On the other hand, low-grade cotton is a much cheaper alternative but will, of course, be not as fancy as the fine cotton.
If you want to save yourself from dealing with shrinkage and maintaining the robes after wash, go for a microfleece blend that has 15% polyester mixed with cotton. Most hotels and spas use these robes because they do not lose their shine and size even after multiple washes.
Know the Weave
Once you have decided on the fabric, choose the right weave. If you have been sold on a cotton robe fantasy, then look for a terry cloth robe. This particular weave is famous for the softness and plushness that it provides along with excellent absorbency. Waffle weave robes are great if you want something lighter with a good silhouette.
The Right Size
One of the most challenging parts where many women struggle is to pick the right size when you are buying a robe. It is essential that your robe gives you good coverage and is neither too large nor too small. If you buy an oversized bathrobe, you will not feel the required comfortable as air will ultimately find its way in from the loose fit. If your robe is too small, you will struggle with tying it across your body and holding it firmly. It is therefore always a good idea to use the fitting room and try on the robe before purchasing it.