How to Auto Hide and Show the Dock in MacOS
The Mac OS X (Yosemite, El Capitan or earlier) includes a Dock bar which commonly shows up at the bottom of your MacBook's screen. The Dock is among those essential features of Mac OS X, including entire running applications as well as providing a quick launch bar to open applications.
With the System Preferences menu, you can easily change the settings on a MacBook to auto hide and show the Dock bar. Once you turned on this setting, the dock bar will only show up whenever you move the mouse over the bottom of your MacBook's screen. Now, you also use the keyboard shortcut to hide or show it quickly on Mac OS X Yosemite or El Capitan.
Using the System Preferences
Step 1: Click on the Apple icon and select the "System Preferences" option.
Step 2: Click on the "Dock" icon from System Preferences window.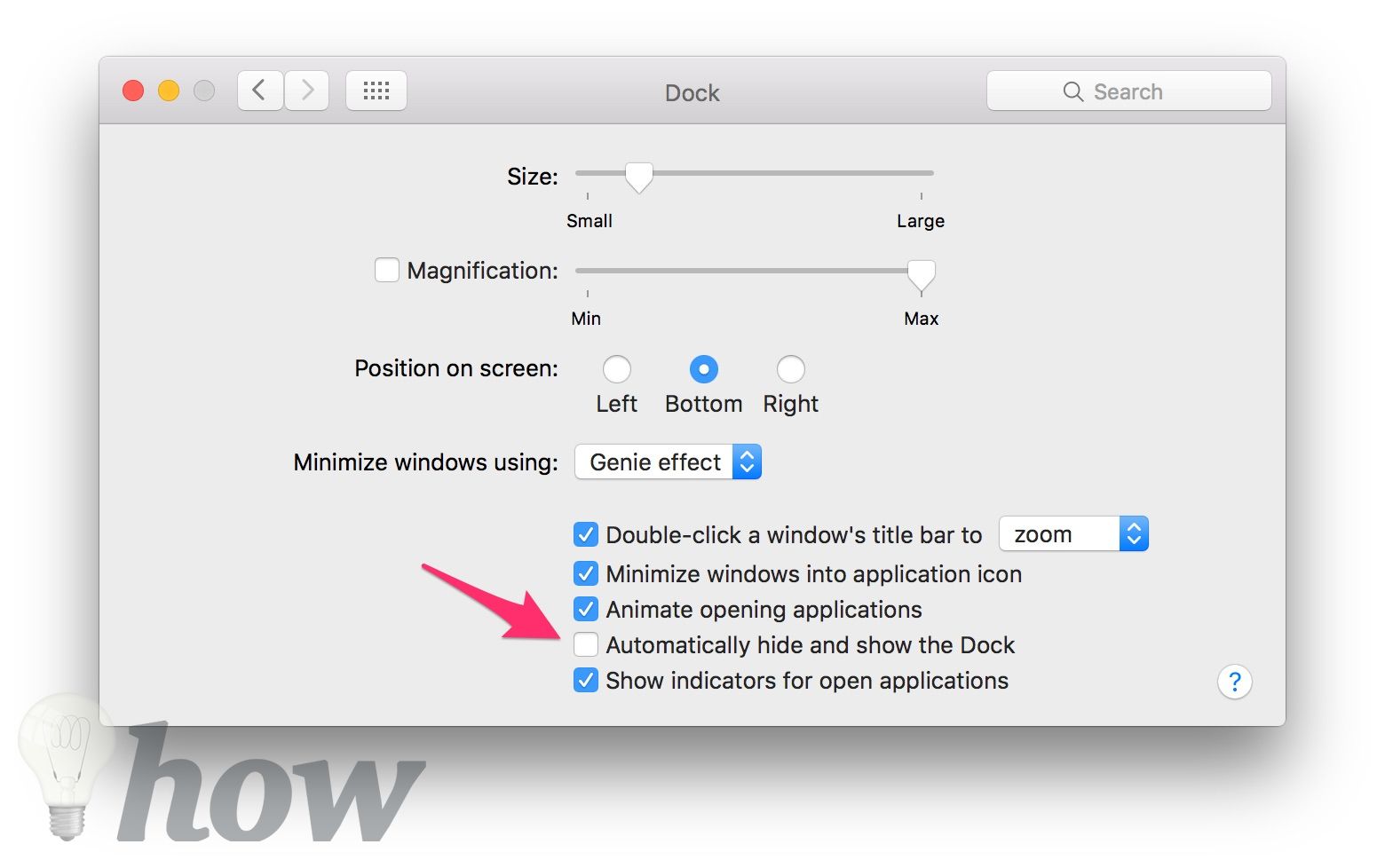 Step 3: Then, you can see the option "Automatically hide and show the Dock.". Check the box for hiding and showing the dock.
Using a Keyboard Shortcuts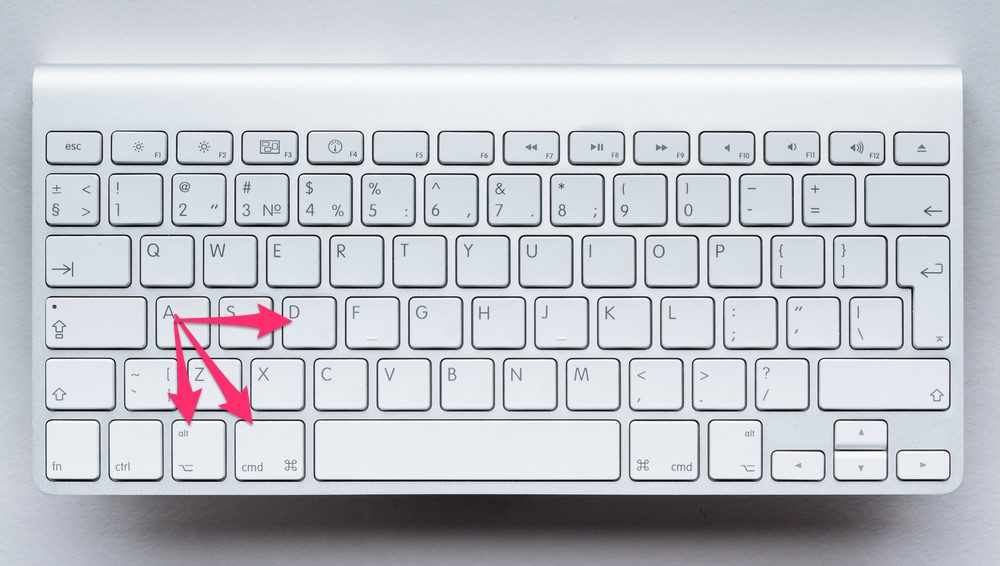 To auto hide and show the Dock bar, you can use the Command + Option + D key on your keyboard. It will hide or show the Dock on Macbook Pro, Macbook Air immediately.
Using the keyboard shortcut is easily and efficiently to switch the dock hides and shows.
Set the time wanted to show the Dock
To establish the amount of time wanted to show the Dock (for this example, for 4 seconds), just open the Terminal and enter the following command into a Terminal window:
defaults write com.apple.Dock autohide-delay -float 4 && killall Dock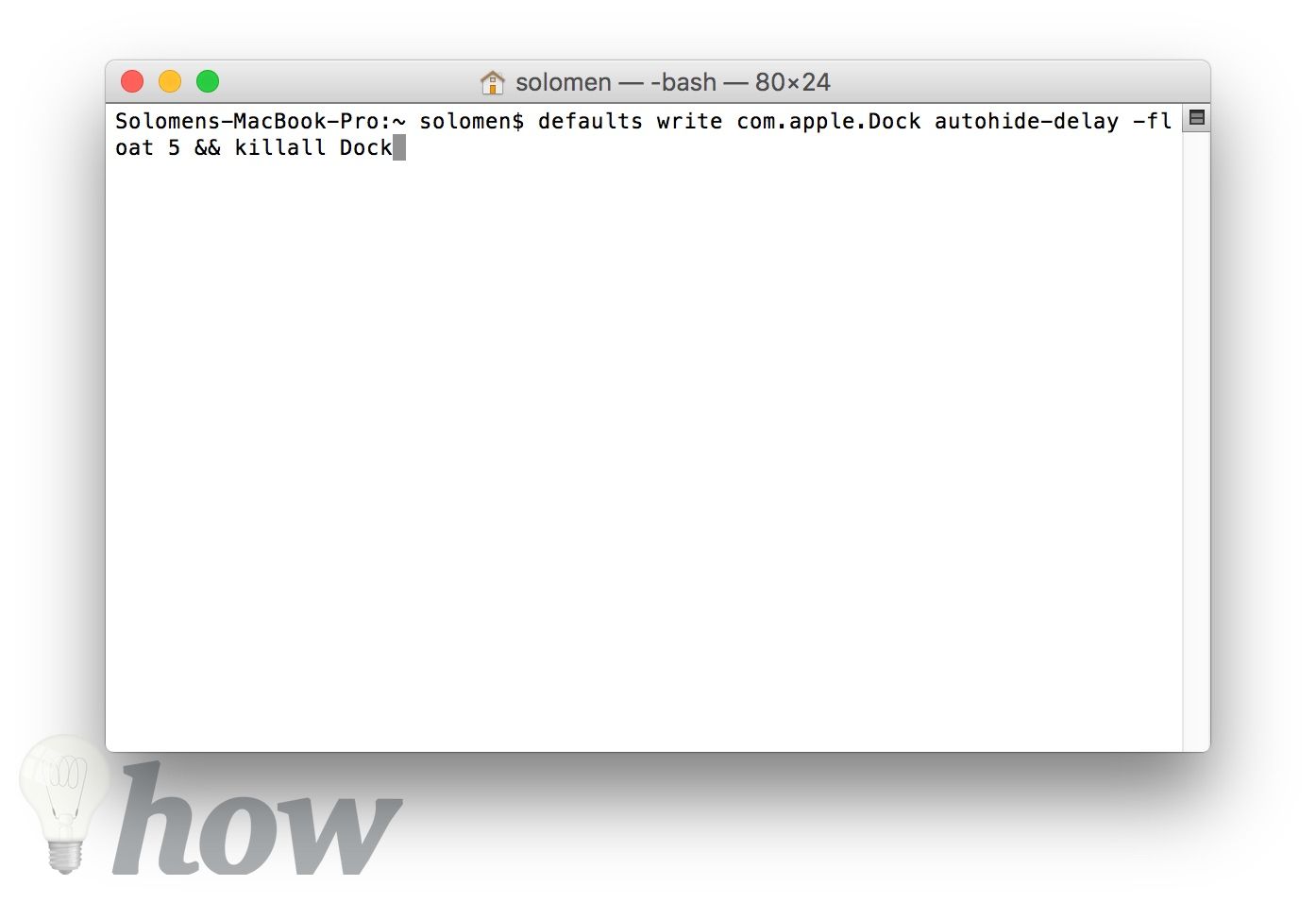 This will make the Dock to keep hidden until you move the mouse at the Dock's screen edge for a full 4 seconds. You can modify a number of seconds that you want.

Tricks: You use the following command to show the dock immediately without any the delay:
defaults write com.apple.Dock autohide-delay -float 0 && killall Dock
To bring the default setting back, just enter this command below:
defaults delete com.apple.Dock autohide-delay && killall Dock
More Articles You Might Like
---
Author
Solomen
Solomen is Editor of OMG!Howto who covers technology news, how-to guides and more. Solomen uses an iOS and Android devices as well as Mac and Windows. In his free time, he often listens to Baroque music and goes swimming. Follow him on Instagram: @solomen1992