Whether you have good computer skills or without any experience, you can yourself make wonderful videos with a couple of basic guidelines and the suitable software. It is understood that with latest video editing program, you totally can create and share those videos to other via social networks such as Youtube, Facebook, Twitter and so on.
Today, we shall find down the best video editing software that assist you to make video by your own. Some of them are available in free and paid versions that have more advanced functions. Let's discover!
Top 10 Best Video Editing Software 2017
1. Windows Movie Maker

The first and the best one we would like to mention here named "Windows Movie Maker", which is by far the most popular free video editor for you to make a video by yourself. Simple task is just "drag and drop" your pictures, audios, records, you can easily make amazing videos. It is provided with basic tool along with a variety of features to help you with your editing video for example: video effects, convert of video, making subtitles, supplementing soundtracks and so on.
The prominent feature of this is that you can easily share your products to others throughout social sites such as Facebook, Youtube among others. Especially, it is built in with the functions that sharing directly to your Youtube account without any upload process as normal. What is more, you can burn your video after editing to DVD in just a couple of click.
Looking at Pros and Cons of Windows Movie Maker as follows:
Pros
Completely Free for downloading and using
Take up not much sources
Support to share your results with other via social networks
Easy sharing to social networks
Support to burn to DVD
Friendly interface
Beginners can easily to use it
Cons
Does not support more advanced functions
One video track is limited
2. Lightworks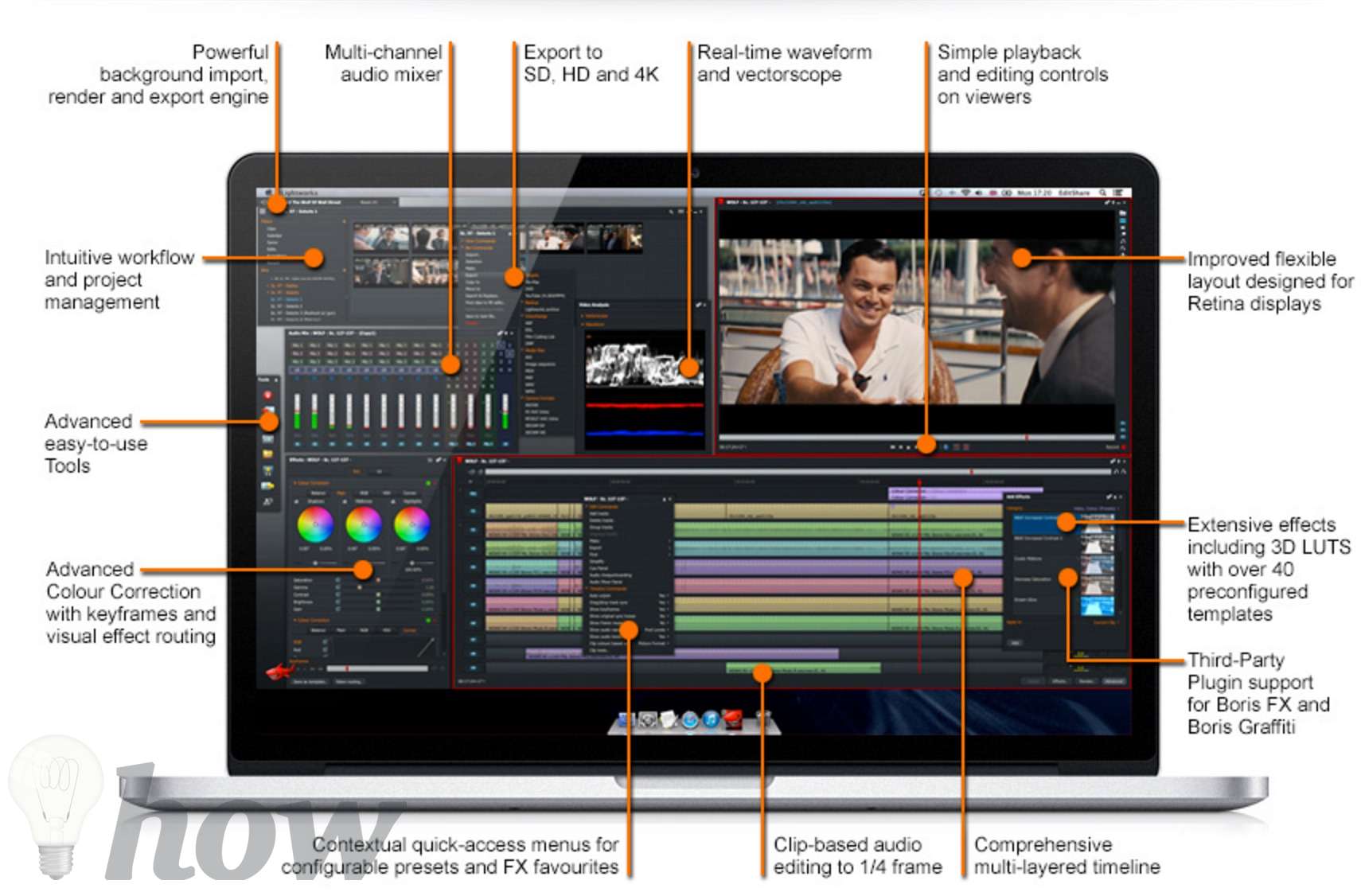 We named Lightworks in our top 10 for its great functions provided. You can find much more functions beyond one for editing your video. Lightworks is available in both free and paid version. With free version, you can discover limited functions, but if paid, you will access on all advance features. However, if you are kinds of using for just basic tasks like cutting, adding, deleting, free version is enough.
Looking at Pros and Cons of Lightworks as follows:
Pros
Free for downloading and using
Customizable
Support for Windows, OS X , Linux
High professional level of editing
Cons
Have paid for advanced functions
Having no assistance if needed