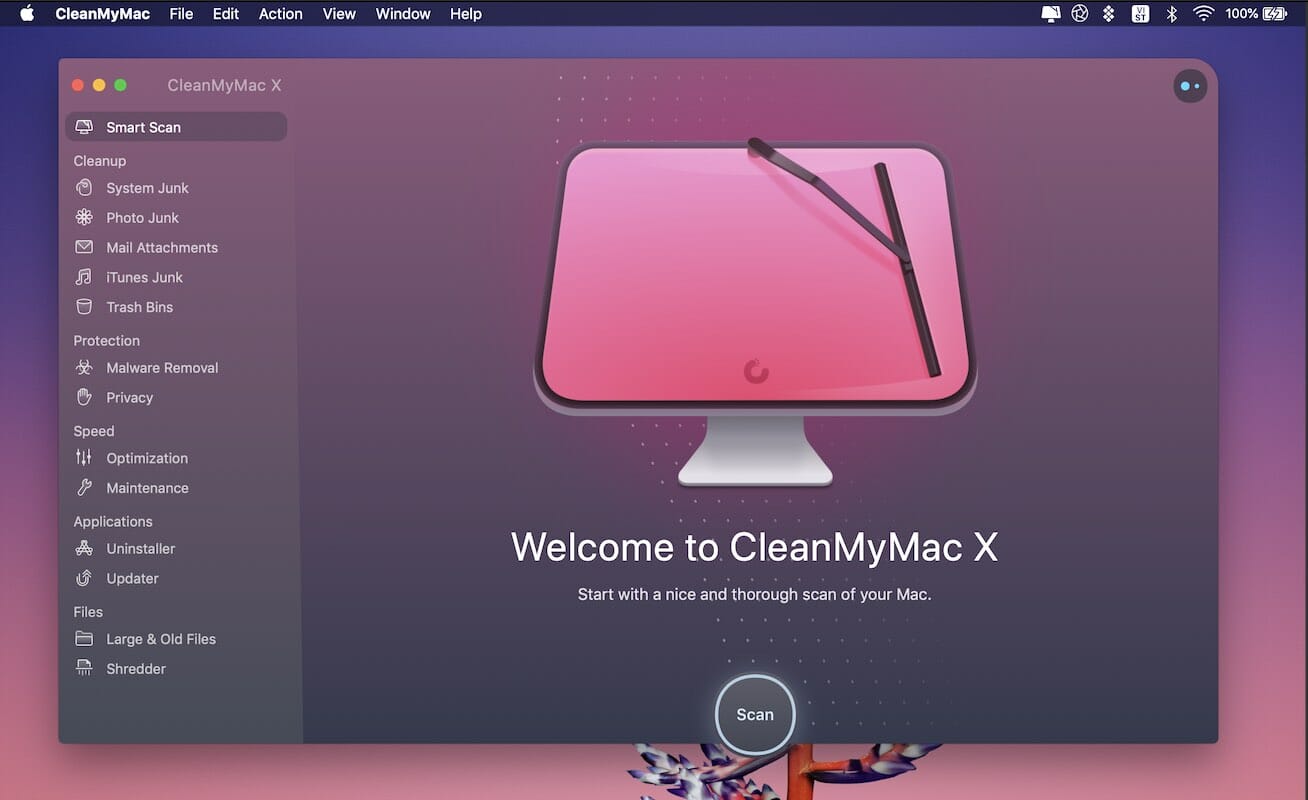 Does an average Mac user even need an anti-malware software? Does a Mac require daily maintenance? Especially when one of the key selling points of a Mac, in contrast to a Windows PC, as boasted by several Mac enthusiasts, is its security - and, hence, the speed? This question is a fruit for thought about the value of a Mac, as we move forward. But, let's leave it for later. Right now, I'll talk about the reality. The need. The margin for improvement, how thin it may be, that exists.
If you're a heavy user of Mac, and you start using a new Mac, your hard disk space will start filling up in no time. Similarly, if you open three or more programs simultaneously, your Mac will start lagging very soon. On a new machine, the difference is not very noticeable, but over time you start to feel the lag. We can point out several other areas of improvement in the performance of an average Mac.
An important question here is do you want your Mac to run as fast and smooth as it did on day one? Who does not! Several apps, with their pros and cons, boast to help you achieve exactly that, but users are the best judge and very few apps stand the test of time. And, according to TechCrunch, in September 2018, CleanMyMac by MacPaw had 5 million users. The same month they celebrated its tenth birthday with the release of its latest version CleanMyMac X.
What is CleanMyMac X? Is it Worth it?
CleanMyMac X claims to be the best Mac cleanup app for your macOS that will help you get a cleaner Mac in minutes. We'll try to investigate the truth of this claim in this review. Let's start with what they say about themselves. According to the test results shared by MacPaw, which they claim to have reached with a MacBook Pro (15-inch, 2016) with 512 GB of storage, a user should expect:
4x faster boot time, 2.5x more responsive apps, and 5x gigabytes of free disk space. Assuming it's true, not bad! It will give you some peace of mind. How is MacPaw calculating all this is another question.
Space Lens - A new module of CleanMyMac X [March 2019]
MacPaw has recently introduced a new module to CleanMyMac X, called Space Lens. It's aimed to find locations, files, and folders that take up the Drive space, so one can review and delete them. Check video below:
CleanMyMac X Pricing
I have laid out the pricing chart for CleanMyMac X. If you need licenses for more Macs, or you're still unsure about anything else, feel free to ask!
1-Year Subscription

at Full Price

One-Time Purchase

at Full Price
Is CleanMyMac X Safe to Use?
1. Decade-long Survival
Not just CleanMyMac X, with an excellent 10-year history of keeping Macs clean and well maintained, especially in times when it has become very hard to acquire and keep the customers, it can be said with confidence about all CleanMyMac versions that they are safe to use.
2. Safety Database
There is something that we know holds true for virtually every software product with a strong history - spanning several years: It is the powerful data that the developers have and what they can achieve with this.
In this case, it is evident that the developers at MacPaw were able to build a nice 'Safety Database' that is reliable and ever updated. What does it mean for you? 'Successful execution' of 'putting that data to good use' means CleanMyMac X can keep user data risk free. This also prevents wrong cleanup selections (if successful execution = true).
The default setting is that it only prompts to remove automatically generated data related to the system and the app process. This is either unwanted or outdated data, or it is easily recoverable. This makes CleanMyMac X a very safe to use an app for Mac.
Features of CleanMyMac X - First Impression of OMGHowTo
1. Interface
CleanMyMac X has a completely revamped interface. The looks are fresh and the tools are familiar and easy to find. Even much easier if you have tried any of the previous versions of CleanMyMac. How I rate CleanMyMac X, you'll shortly know, but how good is the new interface? Looks are very subjective, but I think they have totally nailed it! Color choice. Gradience. Translucency. Icons. What not! Skim through these photos and you'll know why I really like it. Do you?
Separate options for different kinds of junk, each one with a unique look. This is what System Junk cleanup option looks like:
This is what Photo Junk looks like when you open it:
The Mail Attachments cleanup option looks something like this on opening:
Similarly, iTunes Junk cleanup interface looks like this:
...And, Trash Bins looks something like this:
You get the point. The interface is really cool!
2. Menu Bar
​Not as powerful as iStat Menus, but the updated drop-down menu reveals a lot of information at a glance. Your Mac in a nutshell, basically. What exactly are we talking about? Fasten your seat belts for a roller coaster ride...
Interested in knowing the hard drive space left? It's right there! Want to know how your RAM is doing - and wish you had a shortcut to free up some of your RAM with a click... the button is right there! Curious about what's getting rotted in several trashes and crave a single-click untrashing solution? Right there! Not just that, but it also recommends potential items to be removed (See 'Malware Removal' for details).
Excited about knowing how your Mac processor is rolling and what apps are humbling down the big boy? Again, right there... At a glance! Urged about knowing the network status and what's your WiFi speed? Once again, the answer is one click away.
Furthermore, how much space you're using in Dropbox... is also right there, which, by the way, you can easily make disappear from the Preferences wheel in the right bottom corner of this drop-down Menu. So, essentially, a lot of valuable information is right there, a click away! Awesome, isn't it? A cursor flight away, at the upper right corner of the screen, the updated Menu bar app will look something like the image above.
So far, we can say that when it comes to the interface and the Menu bar, CleanMyMac X is undoubtedly the best of all CleanMyMac versions.
3. Accurate Junk Scanning
You get to know this with experience before even starting to crunch the numbers. MacPaw, with ten years of user experience data in hand, is only expected to improve the scanning algorithm and update its Safety Database with every new version of CleanMyMac.
It has livened up to the expectations and CleanMyMac X is able to identify anything - with an improved degree of accuracy - that is junk and sitting on your Mac for no good reason and distinguish it from something that is important and should not be removed.
4. Smart Assistant
Smart assistant, at the upper right corner, in CleanMyMac X guides you through regular disk cleanup and reminds you of what needs your attention. You can scan your Mac at any time for potential threats and take decisive action.
5. Smart Scan - Faster Scanning
You can clean, protect, and speed up your Mac with a single Smart Scan! The time it takes to scan for junk is reduced to almost three times as compared to its earlier versions, according to MacPaw internal testing results.
You can clearly feel the difference if you have tried CleanMyMac 3. This is a nice improvement in CleanMyMac X. It means first time scanning for junk will be faster as compared to the previous versions. You can compare the scan speed for the subsequent scans yourself. Do share your findings in the comments below for everyone's benefit.
6. Cleanup
Whether it's outdated caches or broken downloads from a browser, useless localizations, or logs, whatever junk is taking up the disk space, CleanMyMac X will hunt it down from any corner of your Mac too, as they have rightly put, liberate your digital space!
A prominent improvement from the earlier versions, CleanMyMac X has the ability to identify dozens of unneeded file types that it can remove within a fraction of a second. Mac system folders, Mail, iTunes, Photos, Trash Bin, and even large unnecessary hidden files anywhere on the hard drive, wherever there lurks junk of any kind, CleanMyMac X can locate it to remove it. It's one big button easy.
Generally, the built-in Safety Database in CleanMyMac X can distinguish between junk and important files and, by default, never removes anything without your permission. After going through some Mac rumors on the web, to be on the safe side, I'd recommend always reviewing the files first before cleaning so that a system file is not deleted by mistake. Otherwise, it can cause you a lot of hassle afterward!
7. Protection: Malware Removal
Malware, Adware, ransomware, cryptocurrency miners - particularly Mac-specific ones, the list keeps on expanding with time. So does the Safety Database! CleanMyMac X fights off all these - wares and reverses the harm done by them. Thus, ensuring that your Mac runs smoothly.
8. Protection: Privacy
Privacy is a serious issue. Protect your privacy. Autofills, browsing history, caches, cookies, saved passwords, recent tabs, downloads, chat history, recent item lists, and what not. If not all, there is a lot of data that you do not want to share with others for different reasons. With CleanMyMac X Privacy module, you can achieve this goal easily.
Choose a suitable time period and it will take care of the rest. You just have to scan, review the summary, and make your choices, all right there!
9. Speed: Accelerating Your Mac
As MacPaw has rightly put, life is too short for a slow Mac! Get your freedom back by speeding up your Mac! There are many great tools and features here, I've found, but I'll only talk about a few and leave the rest for you to explore yourself.
It is a common observation in our age that you're as productive as your machine. You have a range of tools at your disposal in the CleanMyMac X deck. The optimization tools (Login Items, Hung Applications, Heavy Consumers, and Launch Agents) and maintenance tools in CleanMyMac X can help you become more productive by speeding up your Mac and making it as fast as new. Your Mac apps become noticeably more responsive.
Faster boot time
If you want your Mac to boot faster, all you have to do is get rid of the unwanted files that cause boot time delays. Unwanted, broken, or hidden login items are generally the cause of slower booting. CleanMyMac X lets you know of all the startup programs running in the background so you can turn off the ones you don't want at startup. This way you're able to get up to 4x faster boot time.
Free Up RAM tool
The Free Up RAM tool in CleanMyMac X (in Speed > Maintenance and in the drop-down Menu discussed before) gives you a lot of relief. Some apps such as video editors, etc. are very demanding when it comes to RAM. This can affect the performance (noticeably responsiveness) of others apps that you want to run simultaneously. The Free Up RAM tool helps such poor apps to get enough system resources to breathe freely and perform up to their potential.
In the Speed > Maintenance option, you can select multiple options at once as well as shown in the picture below:
Maintenance Scripts
They can easily be regarded as a crucial secret weapon of CleanMyMac X. By running maintenance scripts you are essentially kickstarting various non-obvious optimization hacks like rotating databases and logs, rearranging system libraries, etc. that only seasoned developers knew of not a long while ago. Running maintenance scripts in CleanMyMac X has proven to be one of the most effective ways of speeding up a slow Mac.
You can check out the other maintenance tools yourself. Do share your experience and anything that's worth mentioning.
10. Applications: Uninstaller and Updater
The Uninstaller and Updater applications in CleanMyMac X help you organize your Mac. Bad boys out, good boys in, and your Mac... is a Win; a Dolphin! Clean. Well maintained. Fast. In no time, you can update or uninstall an app from your Mac right from the lovely interface of CleanMyMac X with a single click.
Needless to say, you can see the full list of installed apps. This can remind you of a long-forgotten app that you might want to uninstall from your Mac and, in the case of Updater, the apps that have new updates available.
You might already know that sending an app to the trash bin does not completely remove it from your system. The Uninstaller functionality helps you get rid of all the traces. The interface looks something like this:
You can reset the apps to their initial states without affecting user-generated data. With Application Reset, you can easily fix issues like synchronization and freeze ups.
An Updater is a nice tool that checks for any available updates for all your Mac apps, even for apps that are not from the Mac App Store. Here's how it appears:
With the Updater in CleanMyMac X, you are relieved about software compatibility issues. Just one click and you get a fresh Mac with the latest version of everything.
11. Files: Large & Old Files and Shredder
Large & Old Files
​Reviewing files is a pain. There are so many variables to take into account. Sorting your drive can take hours. With the Large & Old Files function, you can find large files on your Mac and arrange them according to access date, size, and type. Rather than going through each folder one by one and scratching your head, you get a list of properly arranged files that you need to skim through.
Files of 50MB or greater are filtered out for your review. You then have immediate and secure removal options, just like the ones discussed under Shredder.
Shredder
​Not sure if it's true, but MacPaw claims that the Shredder function in CleanMyMac X will delete the files you do not need in a secure or ordinary way, even if Finder is unable to do the task. In any case, it's a nice, secure, and quick way to get rid of a file or folder permanently. Looks like this:
How it works is more important than how it looks. Let me know your experience!
Immediate Removal, as the name suggests, is for an ordinary and quick removal of files. Whereas, with Secure removal, which takes more time than the former, all data is rewritten, making data recovery through special tools impossible. This makes it truly secure.
CleanMyMac X Discounts and Coupons
Do you own another MacPaw product? If yes, you get a 30% discount.
Do you own any of the CleanMyMac previous versions? If you do, you get a 50% discount on the upgrade. This applies to CleanMyMac Classic, CleanMyDrive 2, and CleanMyMac 3.
Do you have a coupon code? Enter it to verify so you can avail your discount.
CleanMyMac X Installation & System Requirements
Areas of Improvement - CleanMyMac X of MacPaw
Is the CleanMyMac X software available on Setapp?
CleanMyMac X Alternatives
OMGHowTo's Rating of CleanMyMac X 4.3.0 of 2019
Ratings work in different ways. And, they are very subjective. For CleanMyMac X I'll keep it simple to a number that pops my head against some of the prominent variables. Go to the respective paragraph for a detailed understanding of "why?"
---
What are your thoughts on this?
Conclusion
See the ratings? So far, this combo of functionalities for Mac care is not available at this price anywhere else. Probably, this is why 5 million people use CleanMyMac! For a little perspective, only about 11 percent people use Macs and 88% use Windows PC.
5 million is a lot of people! So, CleanMyMac X is a must-try Mac app that solves many common problems - some of them you might be seeking solutions for right now!
Is CleanMyMac X the best Mac cleanup app? You tell!
A question for average Mac users:
After going through several discussions on popular Mac-related websites, in Mac users' interest, I'd like to ask: Do we need cleaning and maintenance apps for a Mac? What's your take on this matter? Press Ctrl + Home and address the first two questions as well. You have heard my opinion in this review. I'd love to hear yours now.