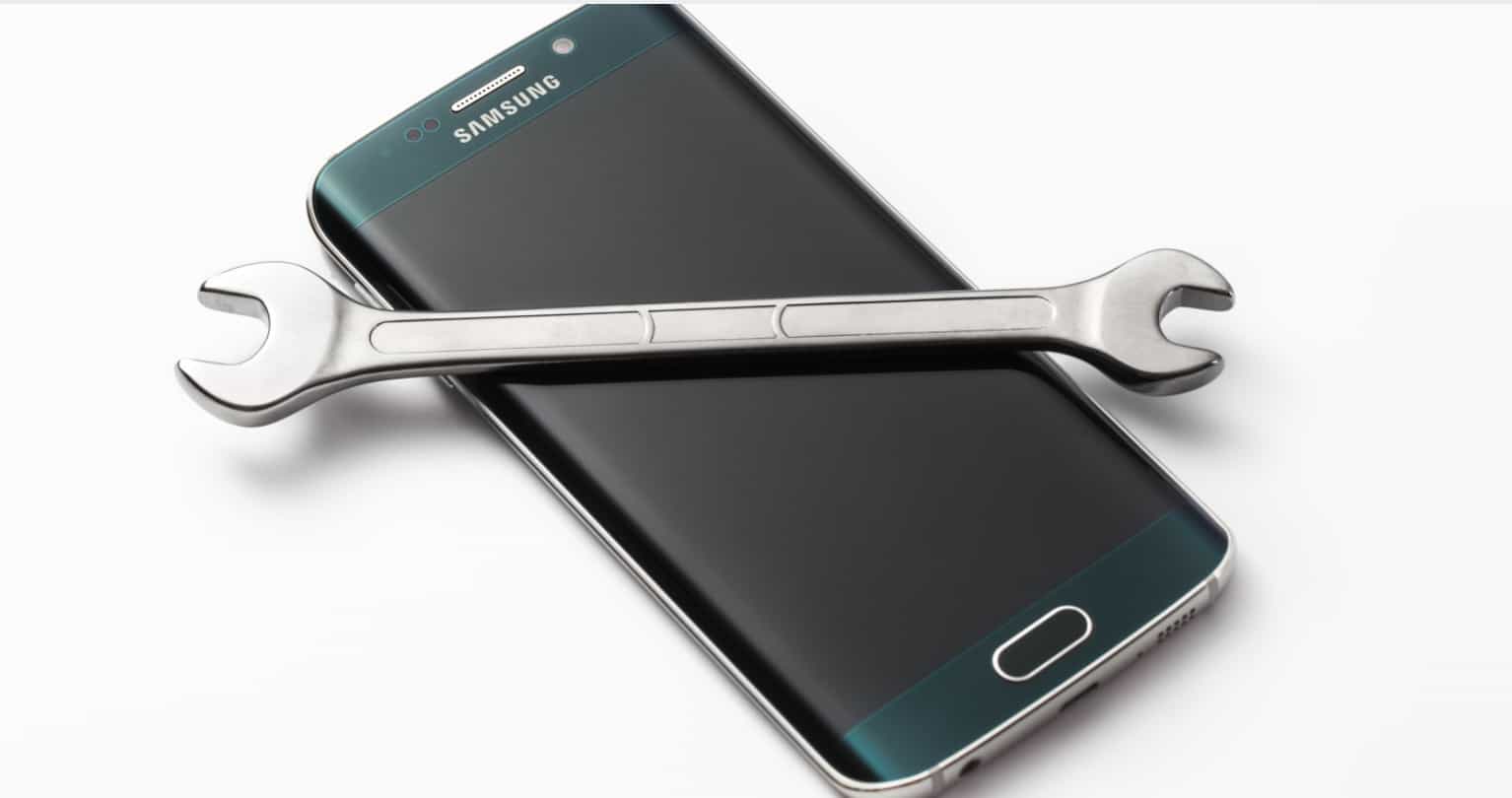 Smartphone users have the tendency of taking care of the external beauty of their devices ensuring that they look new using cases and covers. External beauty is significant as it gives a sense of renewed feeling every time you change the flip cover or screen guard. However, it does not feel good if your Android device is beautiful externally but it is rotting on the inside.
Over some time, the device seems to get slower because of many reasons. Most are the times that users curse the manufacturers for such issues; little do they know that they are the culprits in most cases.
Cleaning redundant data and software junk are essential. You may have very few apps loaded on your device but due to garbage files piling up in the cache make your device slower. There is a remedy for this, and you don't have to keep complaining, do regular cleaning of junk files.
Today we are happy to present to you the 5 best Android cleaning apps that will keep your device performing just like a brand new one.
Read also: Best Mac Cleaner Apps
Top 5 Best Android Cleaning Apps of 2018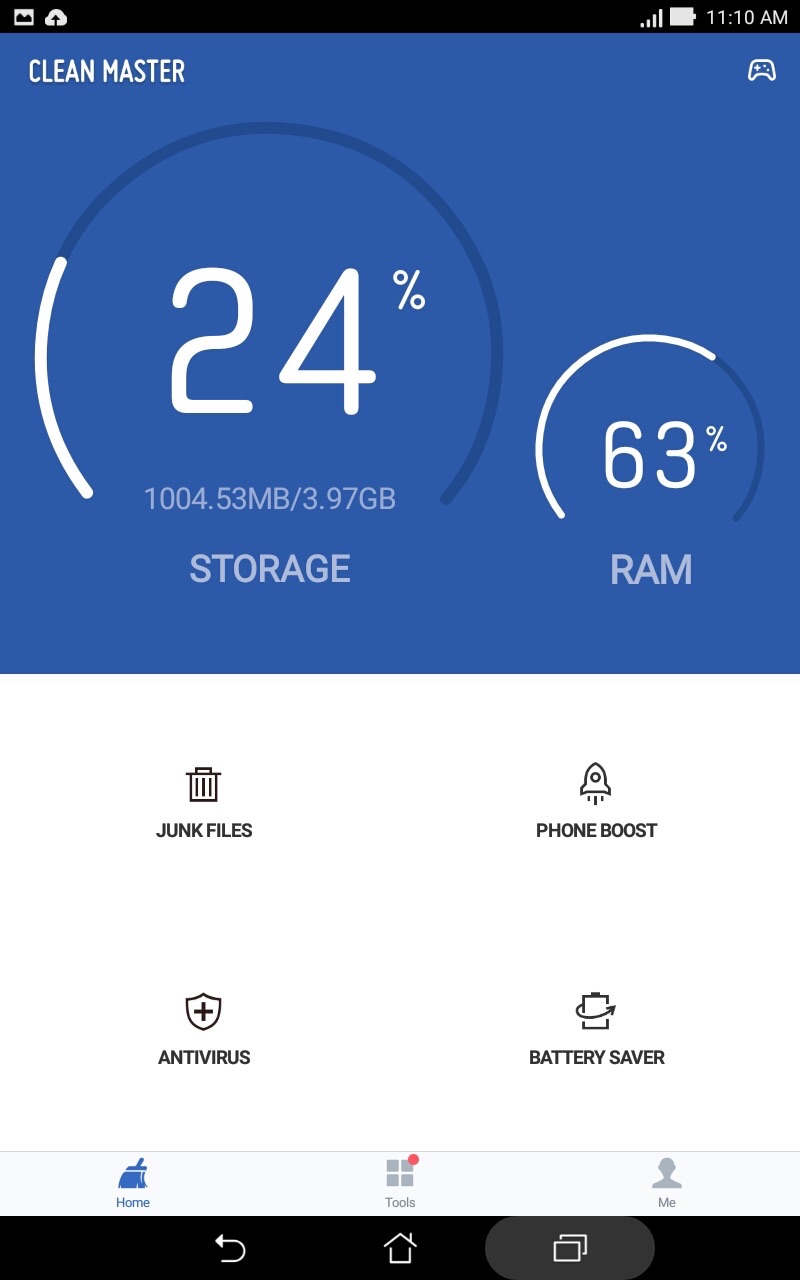 It is an all-in-one Android app as it integrates cleaning, optimizing and maintenance tools in a single app. It looks more like a C Cleaner that is the best clean and optimization tool for Windows. In Android smartphones, Clean Master is the best clean and maintenance tool. It is available on google play store. This app will improve the overall performance of your Android device. It optimizes the device memory and clears garbage collection.
Clean Master Features
Junk-cleaner, with a single click it cleans all the cache and residual files
Security and privacy, multi-tasks by performing message deletion and cleaning browser, history and apps data
Task killer, this kills the background apps to improve battery life and reduce memory usage for speedy performance
App manager and a memory booster; with an Uninstaller and backup assistant
Pros
Cleans app cache
Cleans unused and residual files
Effective uninstaller
Many tools in one package
Cons
Subject to phone crashing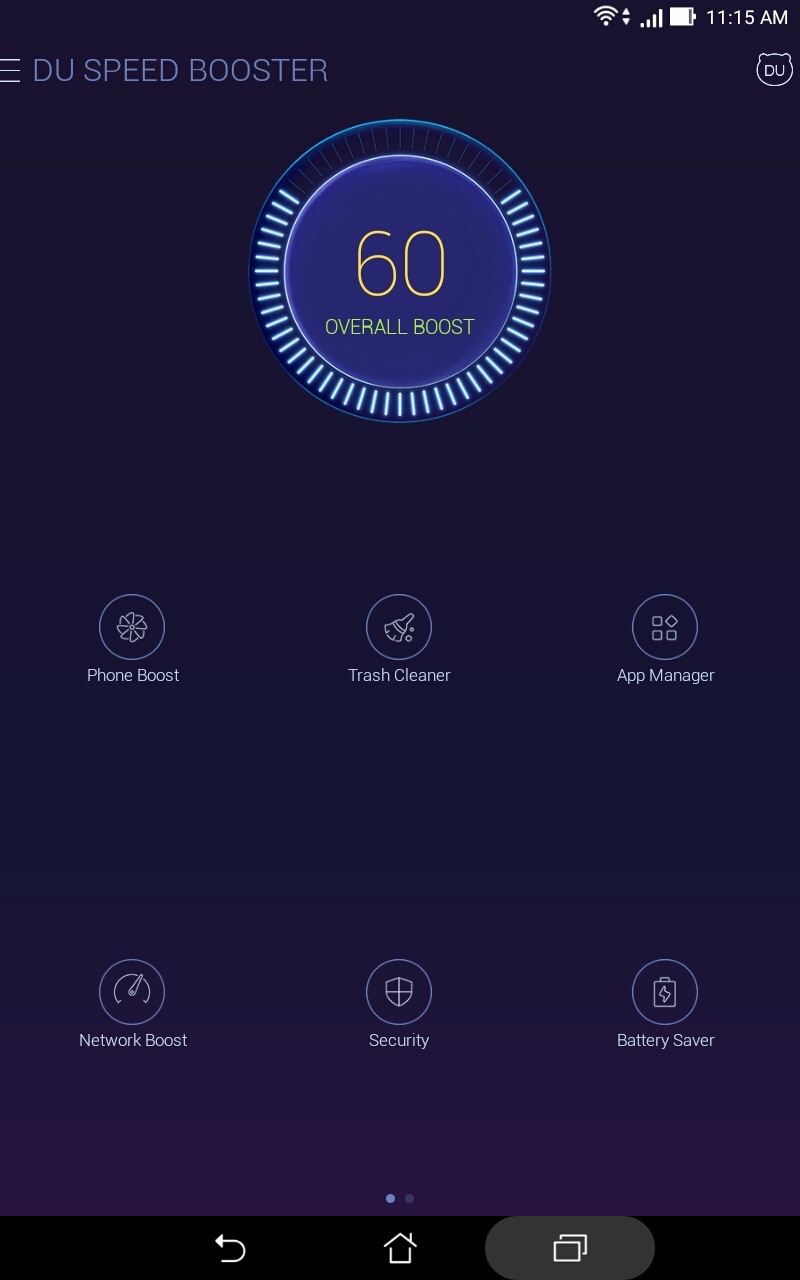 It is yet another comparable all in one Android optimization tool. This app is loaded with many cleaning and optimization utilities.
Du Speed Booster Features
Security Optimizer & Master that ensure your device is secure and free from virus
Easy boost; a single click is enough to improve performance of your device
Junk file cleaner; this app initiates a thorough scan and cleans all junk and cache files
A smart cleaner that pre-sets automatic cleanup of unwanted processes and trash
Powerful speed booster that can boost your Android device up to 60%
Supported 17 languages something that works well for users from different locations
Advanced app manager that manager that monitor apps on the phone internal storage and SD card to free up space
Pros
Easy to install
Easy to use
Boost Android devices for gaming and many more
Cons
Too much permission is required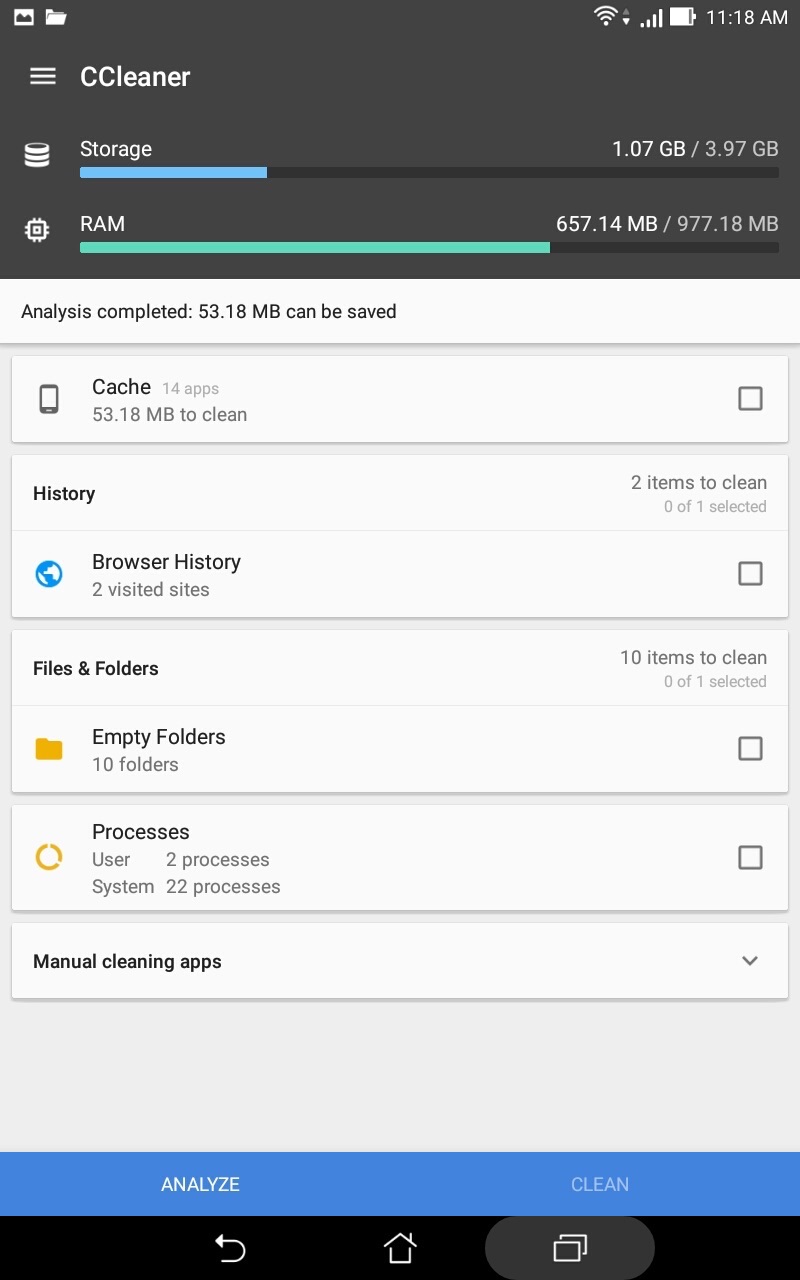 It has been the best PC maintenance tool for Windows machines but now it has gone the mobile way. The Android app is the perfect tool to help you crap out your system. It is a multi-purpose cleaning tool that can clean app cache, browser history, other temporal files plus call and SMS logs. The app is fast with add free cleaning experience.
CCleaner Features
Free from Ads and clutter
Monitor system CPU, RAM, storage, and battery
Free up valuable storage space on the device
Quick and easy uninstallation of multiple unwanted applications
Multi-purpose cleaning tool that can clean apps cache, browser history, clipboard content and download folders.
Pros
Keeps your Android clean
Cleaning is safe and first using CCleaner
Remove junk speeding up device performance
Monitor your system for memory usage, battery levels, and temperature.
Delete call logs and SMS messages selectively or in bulk
Cons
Too many permissions required to execute some task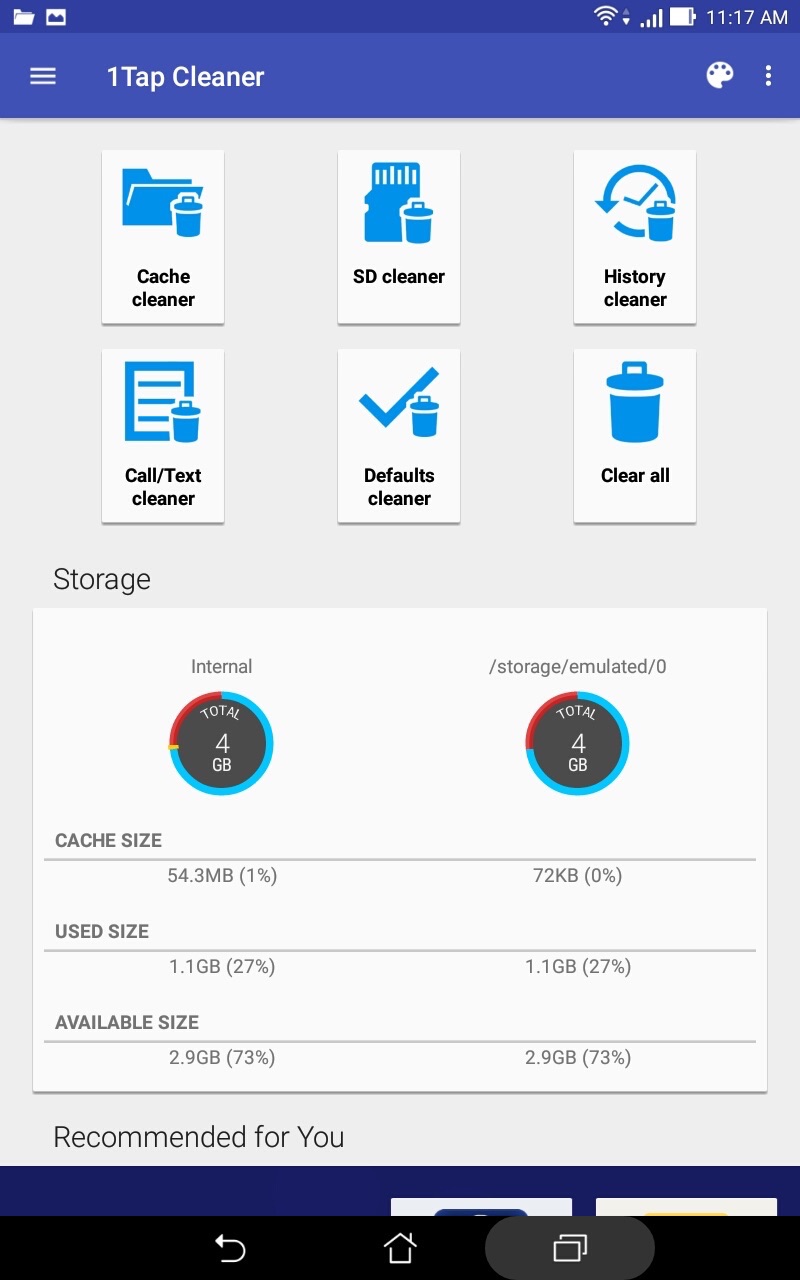 Just like the name suggests, this is a single tap app that will let you clean your device with one magic tap. It comes loaded with four modules namely cache cleaner, history cleaner, default cleaner, and call/text log cleaner, something that makes it easy to free up more space.
It also supports default cleaning that clears the default actions of an app, and, therefore, no need to go to app management in the Android settings to clear the defaults of an app. It also comes with an intuitive interface that lets you clean all the junk with a single tap.
1-Tap Cleaner Features
Uninstall application
Auto-clear all cache and history at specified interval
1-tap to clear call logs
1-tap to clear all cached files and browser navigation history records
Default cleaner to clean all defaults on apps
Pros
An intuitive interface
Fast cleanup of junk file and cached files
Easy to schedule regular cleanings
1-tap uninstallation of unwanted apps
Cons
Too much permission to execute some tasks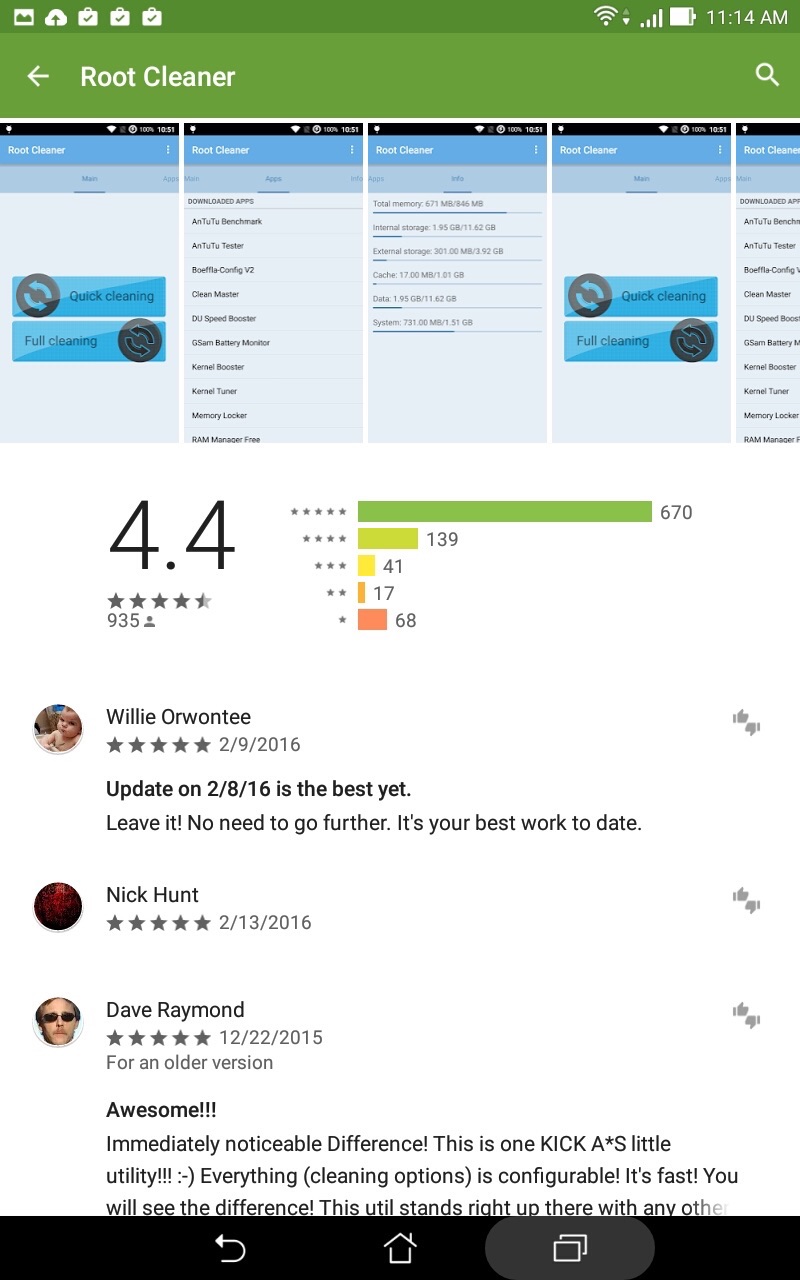 It is the perfect app for those who want to dig deeper for junk in the device. The app asks root permission, but it's worth it. This app is available in two options namely the quick and full clean option.
Root Cleaner Features
Speed Accelerator
Junk file cleaning
App manager
Security Optimizer and clean master
Pros
The app manager helps to uninstall the unwanted apps to free up memory
It is a one-touch function speed diagnosis and acceleration
Quick boost as it is a one touch function saving time and effort to boost your android
Fully scan and cleanup cache files and every bit of junk
Ensure that your device is 100% secure from virus
Cons
Quite expensive as there is no free version
Conclusion
Now that you have read about the best five Android cleaner apps, we believe that this article will guide you in choosing an Android app that serves you best. Always ensure that all the features you are looking for are featured in the app of your choice.
It is also important to read reviews from other users who have used the apps before to see what they feel about the product.