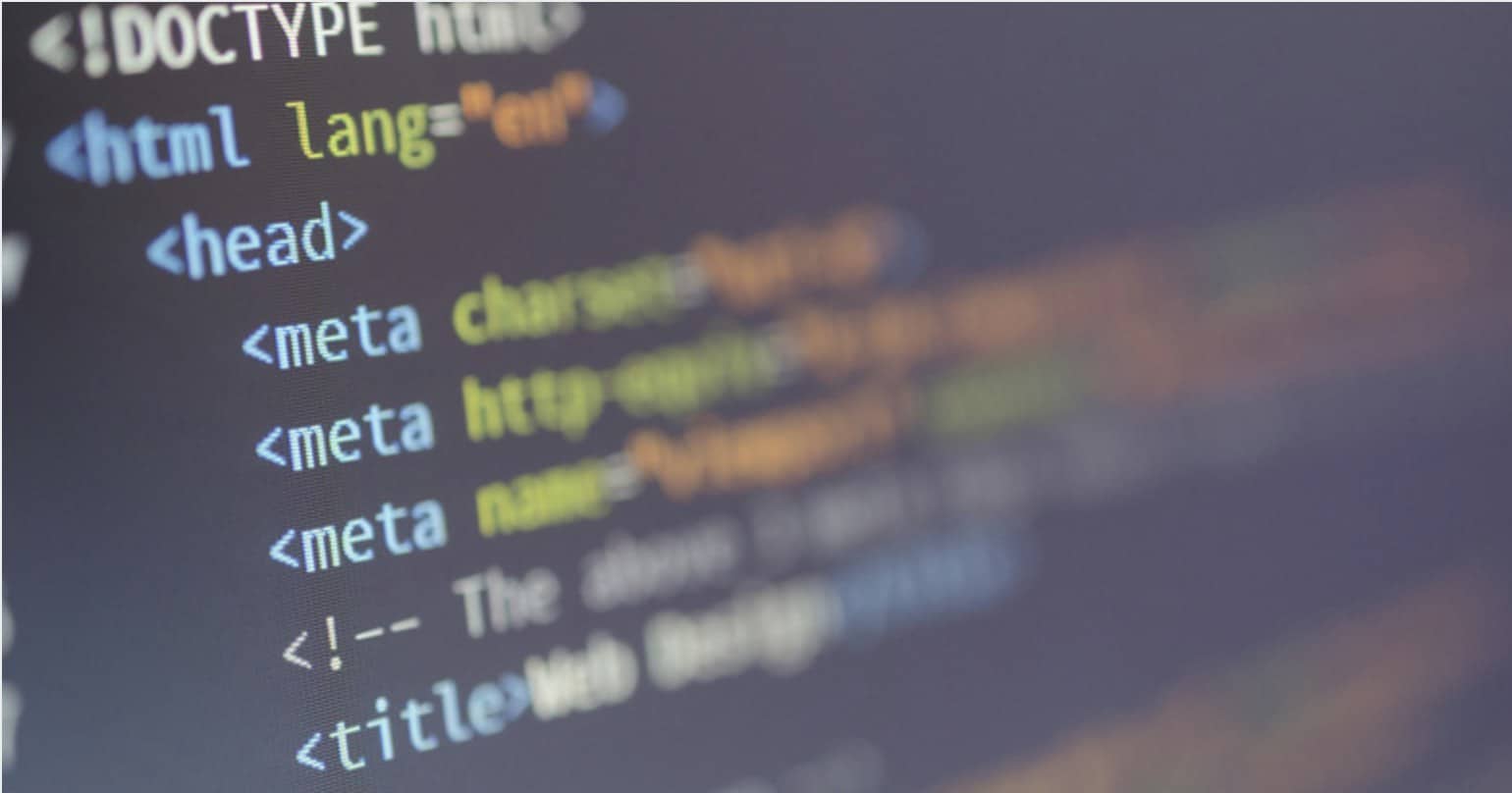 The 7-zip is an open-source compress and uncompress program which created for Windows, it supports a variety of archive formats consisting of its original format 7z, XZ, GZIP, TAR, ZIP and BZIP2. 7zip is also commonly used to extract RAR, DEB, RPM and ISO files. In addition to secure archiving, 7zip also support AES-256 file encryption as well as self-extracting and multivolume archiving.
What is the 7zip?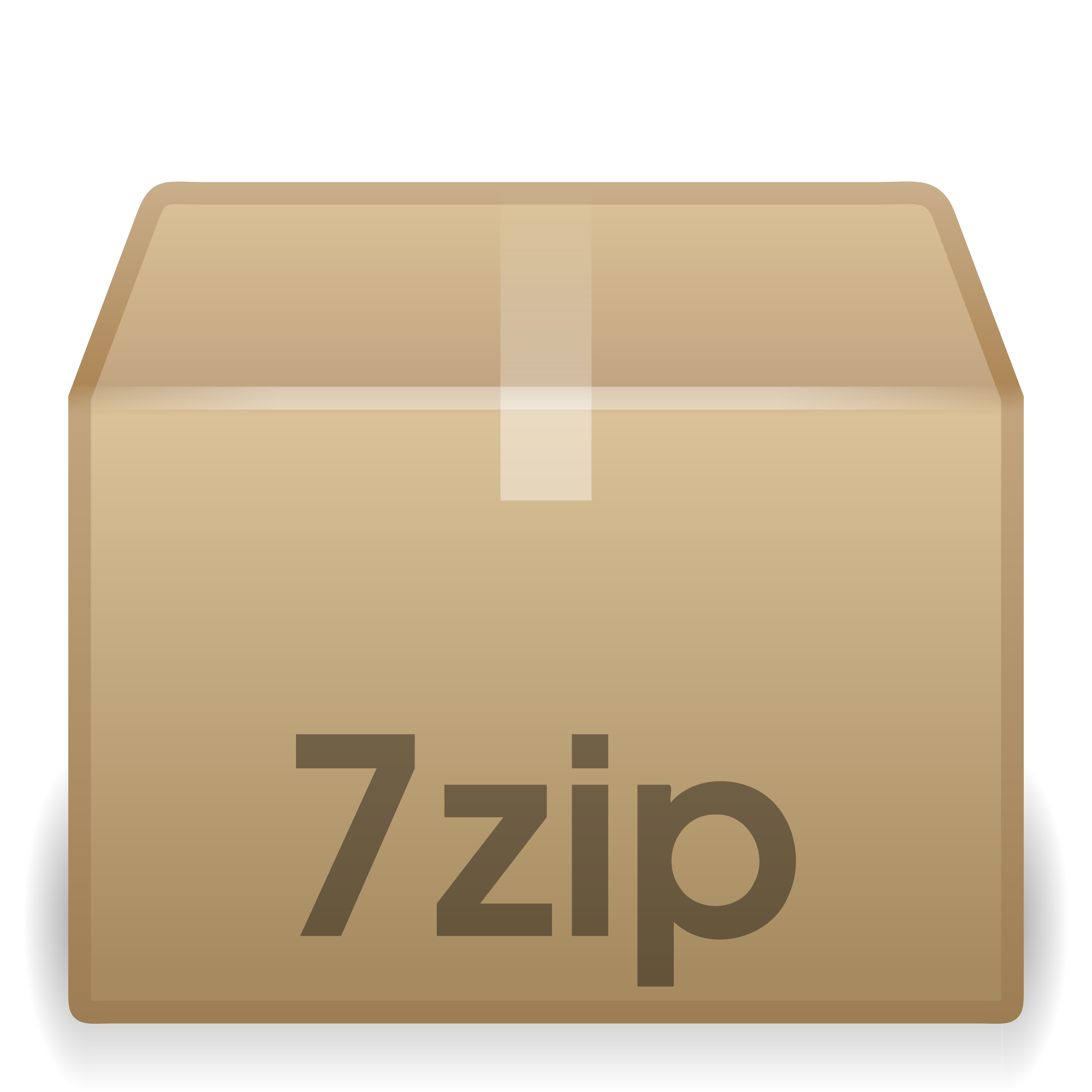 What is a 7zip? 7zip is the most common compress and uncompress program which can compress and uncompress in the following format 7z, ZIP, GZIP, BZIP2, XZ and TAR and support uncompress for the following format APM, ARJ, CAB, CHM, CPIO, DEB, DMG, FAT, HFS, ISO, MSI, MSLZ, NSIS, NTFS, RPM, SquashFS, UDF, VHD, WIM, XAR and 7Z.
How to Install 7zip (or p7zip) on Ubuntu
To install 7zip program in Ubuntu follow few steps below:
The first, let open Terminal app and run following command below:
sudo apt-get install p7zip-full
or
sudo apt-get install p7zip
or
sudo apt-get install p7zip-rar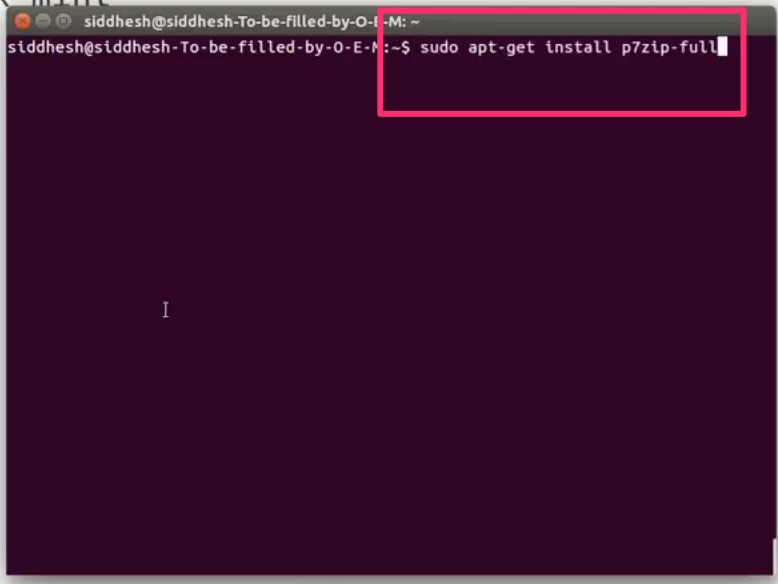 Difference between p7zip-full, p7zip abd p7zip-rar
p7zip includes 7zr (a very little 7zip archive tool) that are able to handle its original 7z type only.
p7zip-full includes 7z that are able to support 7z, LZMA2, XZ, ZIP, CAB, GZIP, BZIP2, ARJ, TAR, CPIO, RPM, ISO and DEB.
p7zip-rar includes a plugin for uncompress RAR files.
It is suggested to choose the p7zip-full package, so this is the full 7zip package that supports a lot of archive formats. Moreover, if you wish to extract RAR files, you also have to set up a p7zip-rar package. The cause for getting a different plugin package is as RAR is an exclusive format.
See more video tutorial below:
How to extract rar, zip, 7z files
To extract any the compress files, just right-click on the file and then click on Extract Here from the menu drop down.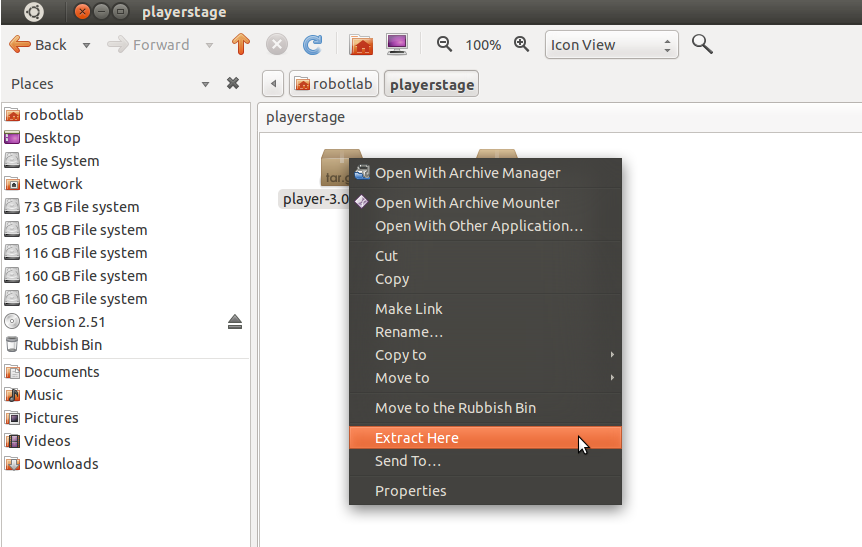 How to compress a file or folder
Right-click on the files or folder you want, click on Compress option.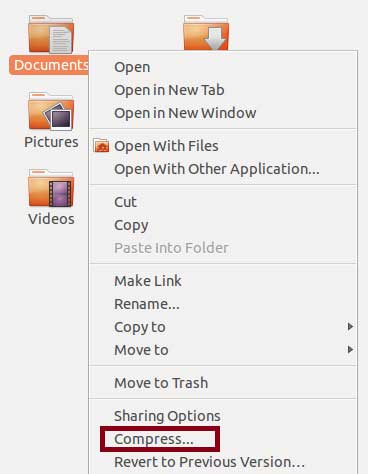 Then, select the .7z, .zip, .rar which you want and click Create button.

That's all.