How To Free Up Disk Space in Mac OS X
Disk space in computer is a key factor in the user experience. All those users who are heavy downloaders, gamers, video watchers and readers always feel the need for more space because of never-ending influx of material. If you are a Mac user and running out of space, we will tell you in this article about some of the best ways to free up space. You can free up space in Mac using many native tricks and third party apps. Let's see how you can free up space in your Mac quickly.
1. Check What Is Eating Your Space
First thing's first. We have to find out which apps or data items are taking up the most space in Mac. For that, just open a new Finder window, navigate to the Home folder or press Shift + Cmd + H from the Finder.
Now open a new finder windows by pressing CMD + F and choose 'Other' from the left top menu.
A new window will be opened. Scroll down and you will see a tab called 'File size', tick the check box next to it.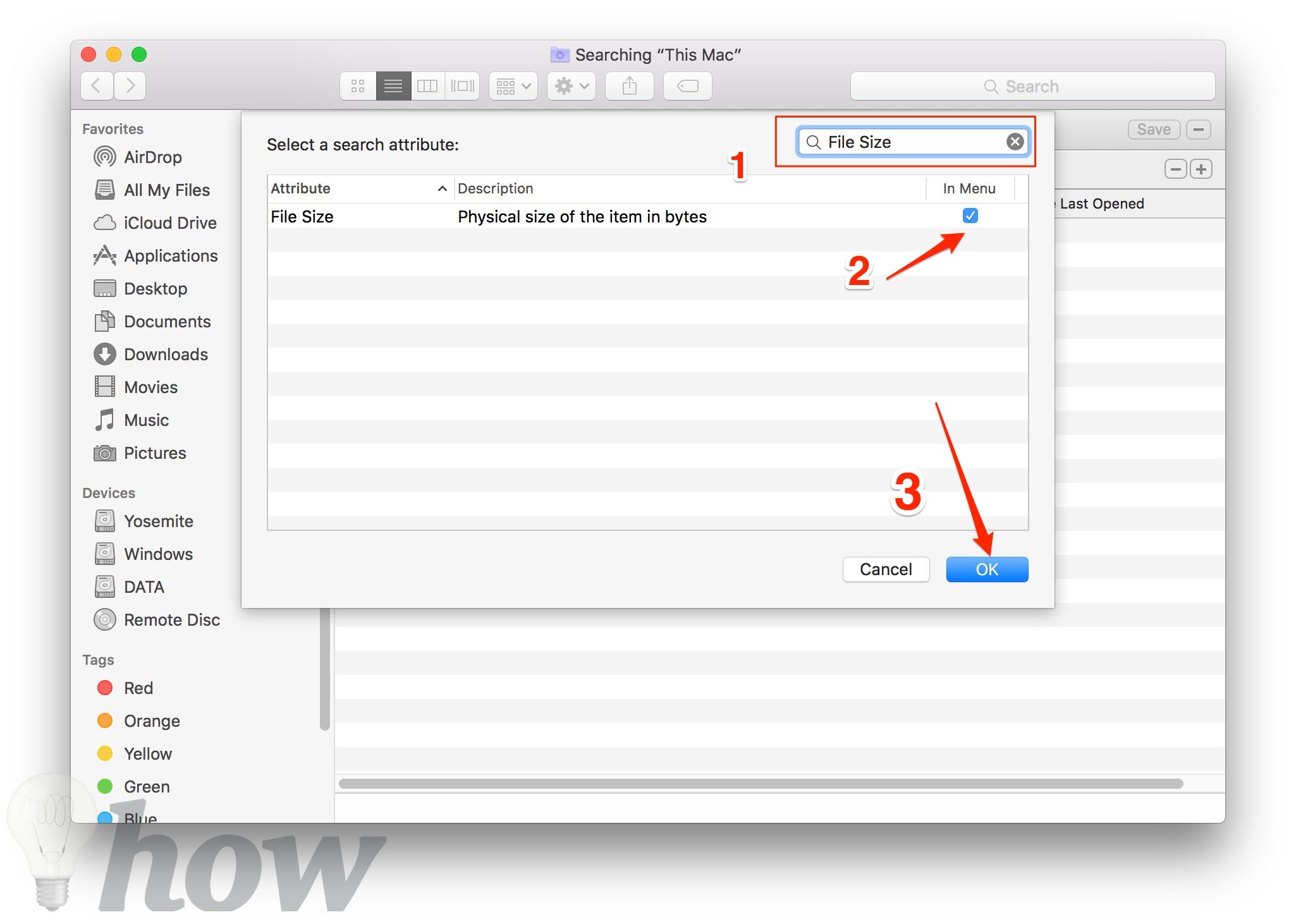 Now select 'Greater than' search metric and select the file size to MB. You can now just type the file size to find out the files greater than that size.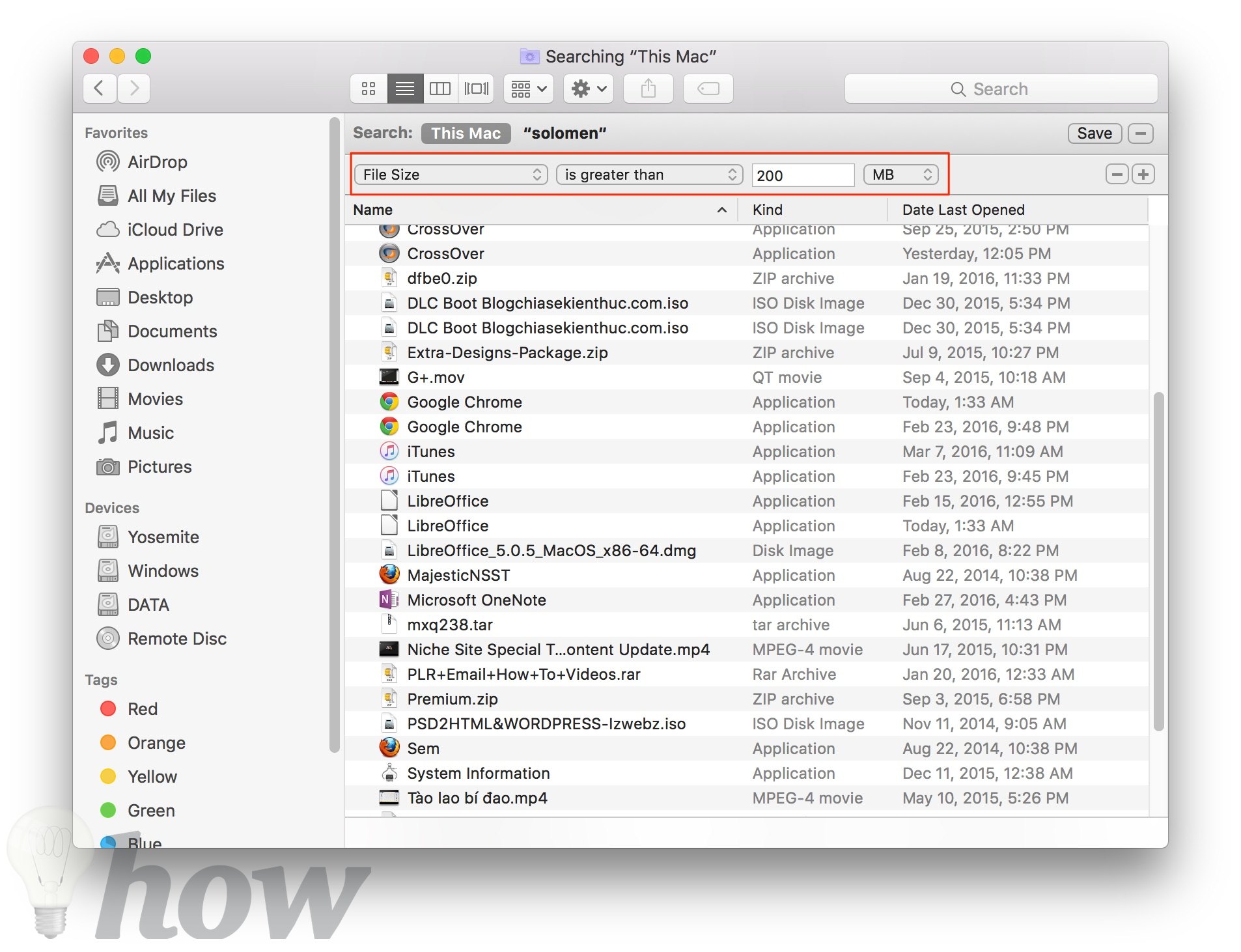 For example, if I type "200", all the files having size greater than 200MB will be displayed.
2. iTunes Library
iTunes library is a place where data eats up your hard disk space. Music files and videos keep piling up with the passage of time and believe me if you give attention to iTunes library, you will be able to free up space in Mac very easily.
The best option is to copy the complete music directory to an external hard disk. If you do not have an external drive, another viable option to use the £25/year iTunes Match service which lets you play all your music directly from the Apple servers or Cloud.
3. Downloads Folder
Downloads folder is the biggest culprit in eating your space. This is perfectly true for those users who download all sorts of stuff like movies, torrent files, documents, apps, songs, etc. By the time majority of this content loses value to us because we get interested in other stuff. But we forget to delete the downloaded data. Just move over to the downloads folder, spend some time and delete the files, disk images you no longer need. This would free up space in Mac.
4. Emptying Trash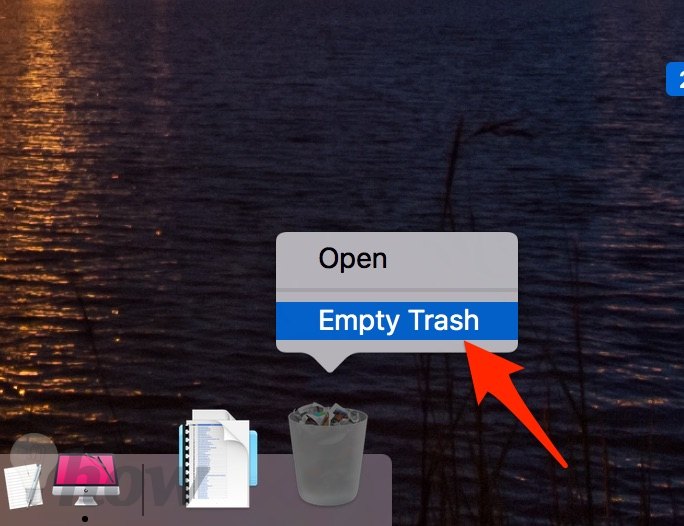 Empting the trash is perhaps the most simple and straightforward technique to free up space in Mac. Just choose Empty Trash option from the Finder menu or press Command + Shift+ Delete. Confirm the selection and items will be deleted permanently.
5. Uninstall Unused Apps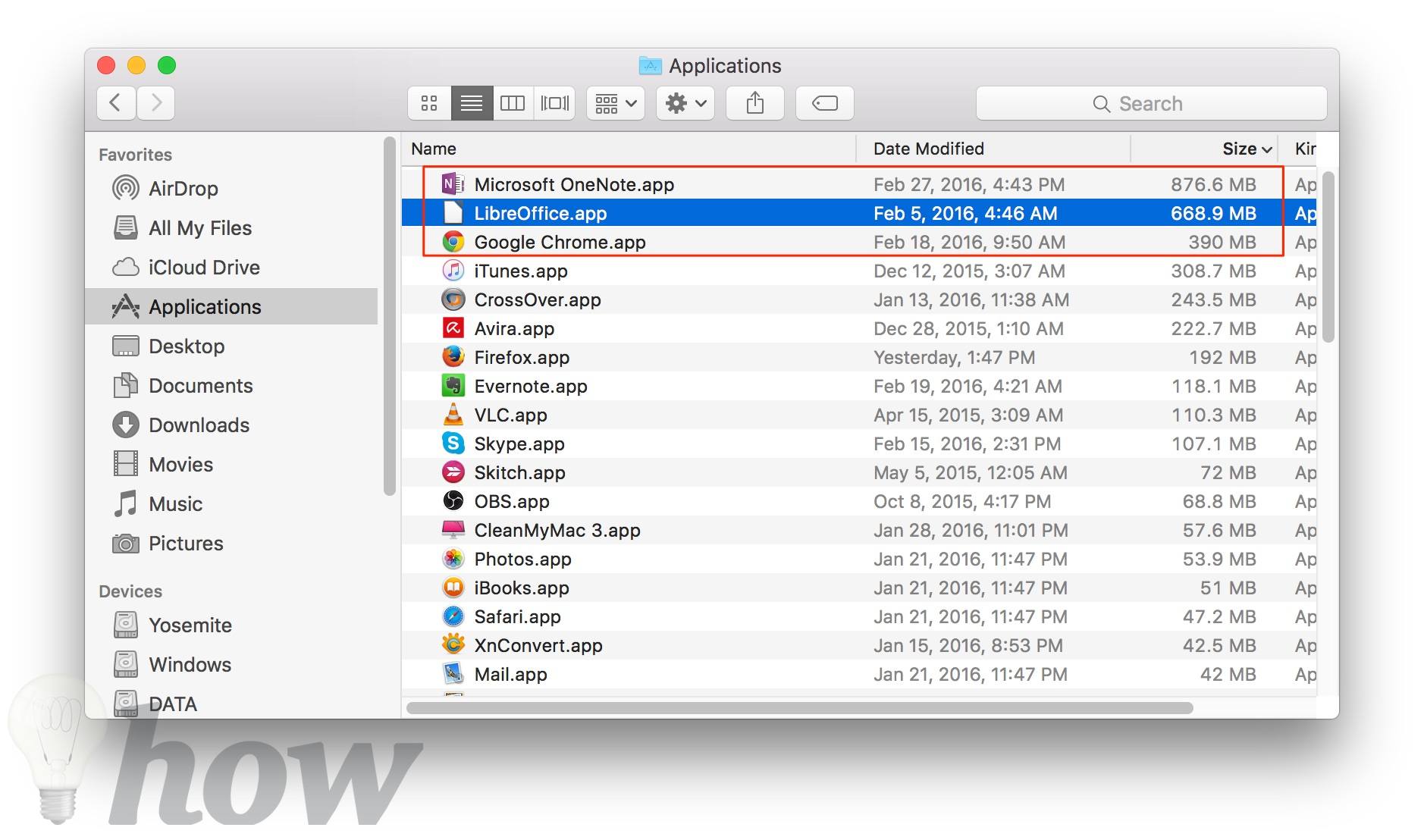 Applications can take up big amounts of disk space. Such as, Microsoft OneNote.app is 876 MB and LibreOffice.app is 668MB, etc. Uninstalling apps in Mac OS X wouldn't be easier, just remove the app by draging its icon to the Trash to free up disk space in Mac. You also get more ways to remove an application via this article.
6. Remove Downloaded Enhanced Dictation File

The Dictation function of OS X has let Mac users speak with their pcs and have the speech transformed efficiently into text for quite time, and now with the latest versions of OS X you can certainly improve Dictation even further by launching the speech to text transformation with a voice command. It also takes up large amounts of space. To remove downloaded enhanced dictation file, you can see this tutorial.
7. Remove Duplicate Files
Duplicate files are big nuisance in Mac. During downloads and document creation, we often end up with duplicate files. There is no in-built mechanism to delete duplicate files in Mac. This gives rise to space problems. You can delete duplicate files in Mac to free up space using a great app called Gemini.
Although it has a price, you can use it as a free trial version for a limited period of time. I guess removing files for once will give you enough space for a longer period of time and you will not need deletion of duplicate files for months. But if you like it, you can always buy the software.
Download Gemini app from here.
8. Using CleanMyMac App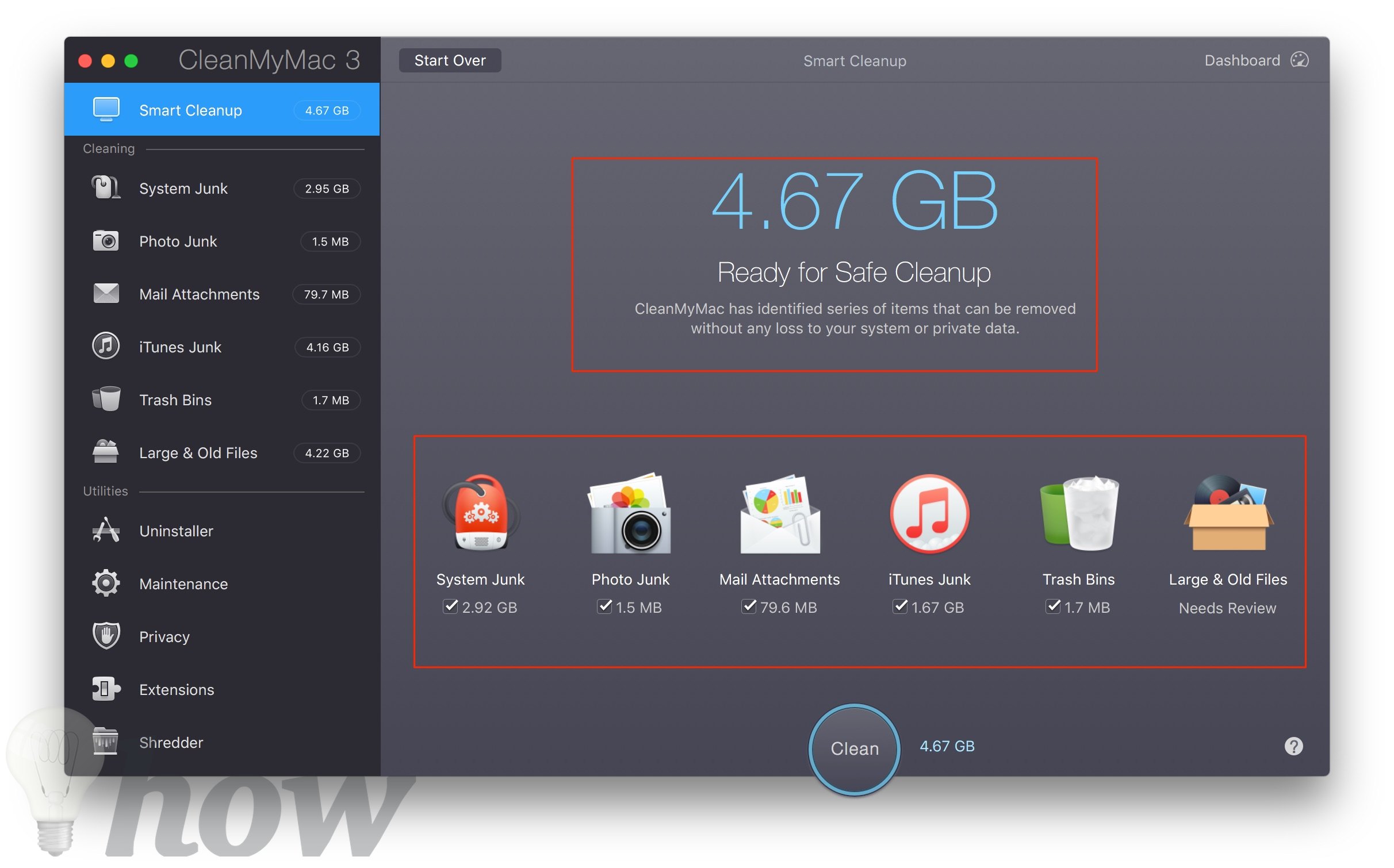 MacPaw's CleanMyMac is perhaps the best software to free up space in Mac. It gleans all the junk from multiple layers and shows you at one platform. It categorizes the junk in classes like Mail Junk, System Junk, iTunes Junk, Photos Junk,... Testing is the cardinal feature of CleanMyMac app. This powerful utility imbibes all the junk and unused data items from every nook and corner of your Mac.
You can buy or download free trial CleanMyMac from here.
Conclusion
These are some ways using which you can free up space in Mac. In case of any question or confusion, feel free to comment on this post.
More Articles You Might Like
---
Author
Solomen
Solomen is Editor of OMG!Howto who covers technology news, how-to guides and more. Solomen uses an iOS and Android devices as well as Mac and Windows. In his free time, he often listens to Baroque music and goes swimming. Follow him on Instagram: @solomen1992